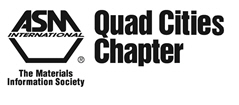 Additive Manufacturing: What's all the Hype About?
Join Dr. Eric Johnson, John Deere Moline Technology Innovation Center, and the members of the Quad Cities ASM Chapter for pizza (students eat free, nominal fee for ASM members) and to learn about a fast changing, specialized area of Materials Science & Engineering.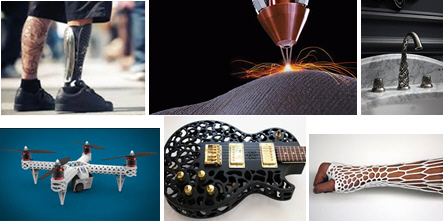 Location:
John Deere Moline Technology Innovation Center
One John Deere Place
Moline, Illinois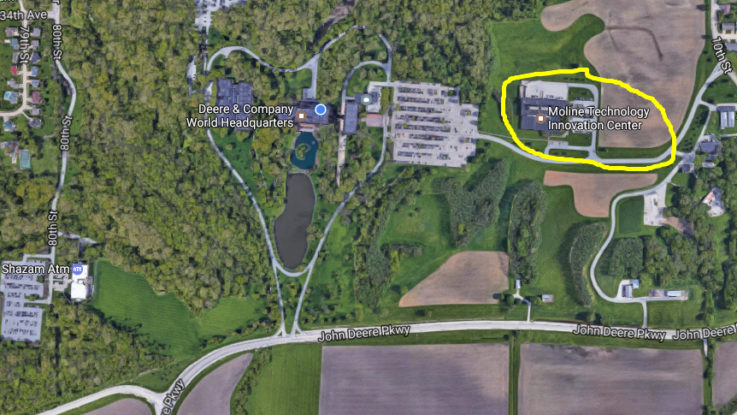 You can park in the small visitors' lot in front of the building or in the employee parking lot to the right of the building. Walk to the front entrance, and there will be someone there to allow you to enter, pick up your visitor's badge and provide directions to the Seminar Room for the presentation.
Date:
March 7, 2017
Schedule:
5:30-6:00 pm – Meet at the John Deere MTIC for refreshments and conversation
6:00-6:45 pm – Dr. Eric Johnson Presentation "Additive Manufacturing: What's all the Hype About?" – (NOTE: We will eat during the presentation.)
6:45-7:30 pm – Tours of the Additive Manufacturing lab
Additive Manufacturing, also known as 3D printing, is a fast-growing technology used for production of everything from medical implants to aerospace parts to machining tools. The technology frees design engineers from traditional manufacturing constraints, allowing them to optimize designs. Dr. Eric Johnson will detail development and use of Additive Manufacturing at an OEM. He will explain the processes, their applications and the material challenges/opportunities in this fast-growing technology. The presentation includes a tour of the Additive Manufacturing Lab where John Deere is actively researching processes, materials and applications for additive manufacturing.
If you want to attend, please complete the on-line pre-registration using this link by Friday, 3Mar17. The maximum number of attendees is 45 people so pre-register early. You must pre-register to attend.
If you have further questions, contact Bob Gaster at bgaster5280@gmail.com or phone 563-340-8862.
Quad City ASM Chapter Executive Committee
Cynthia Krist, Matt Poulter, Samantha Meyer, Chris Parr, Chuck Nielsen and Bob Gaster