2017 Trebuchet Egg Throw Competition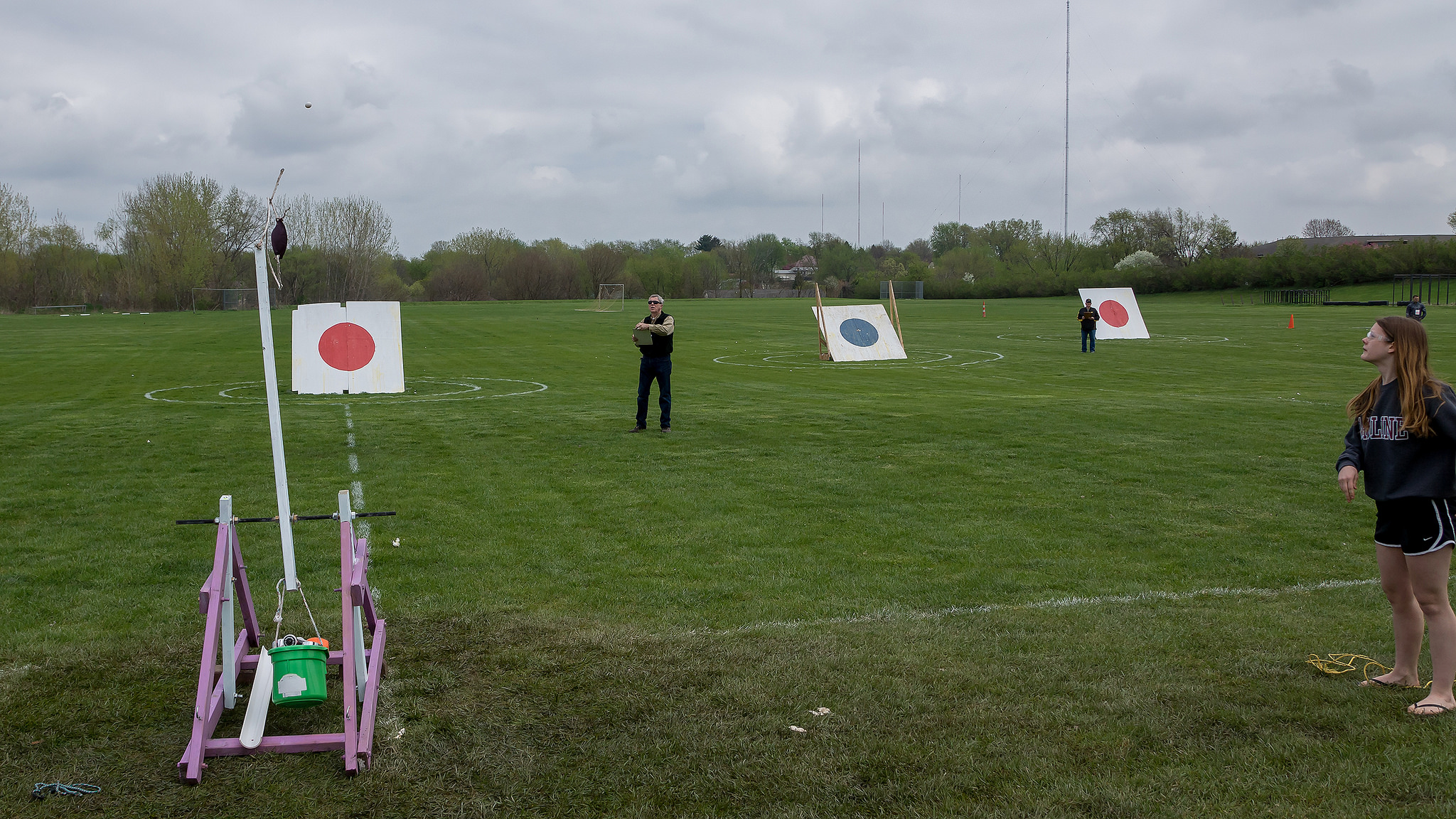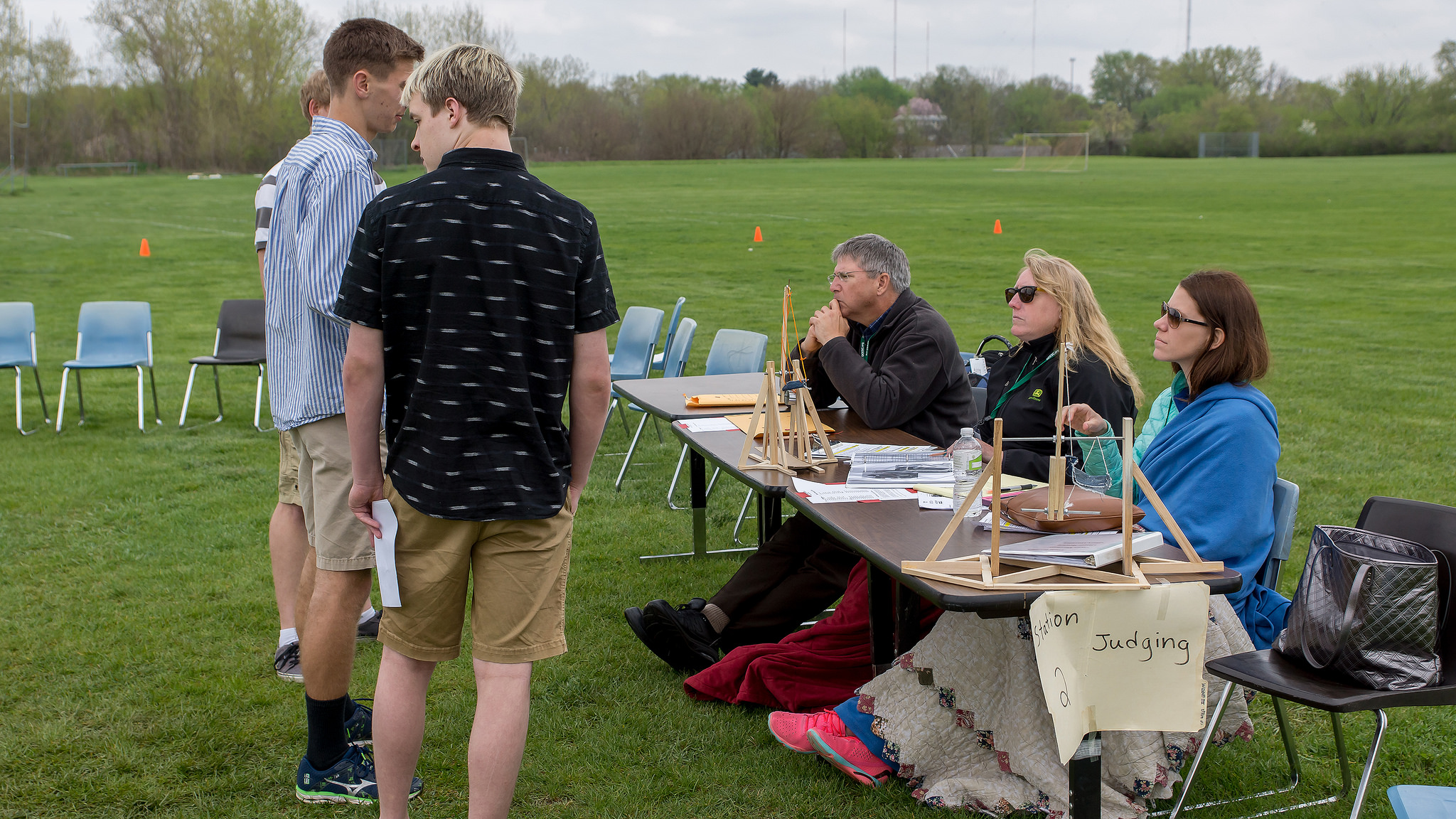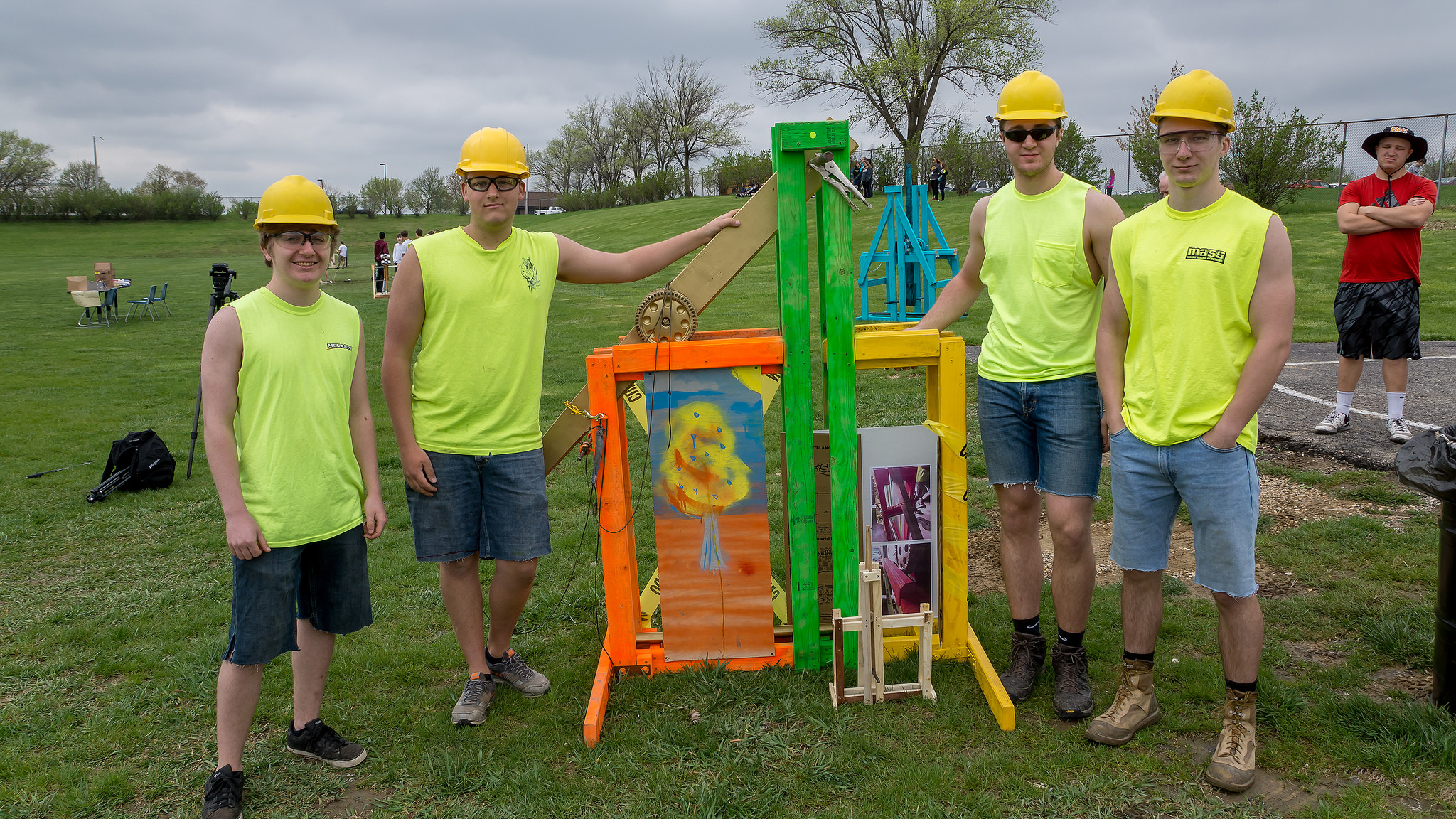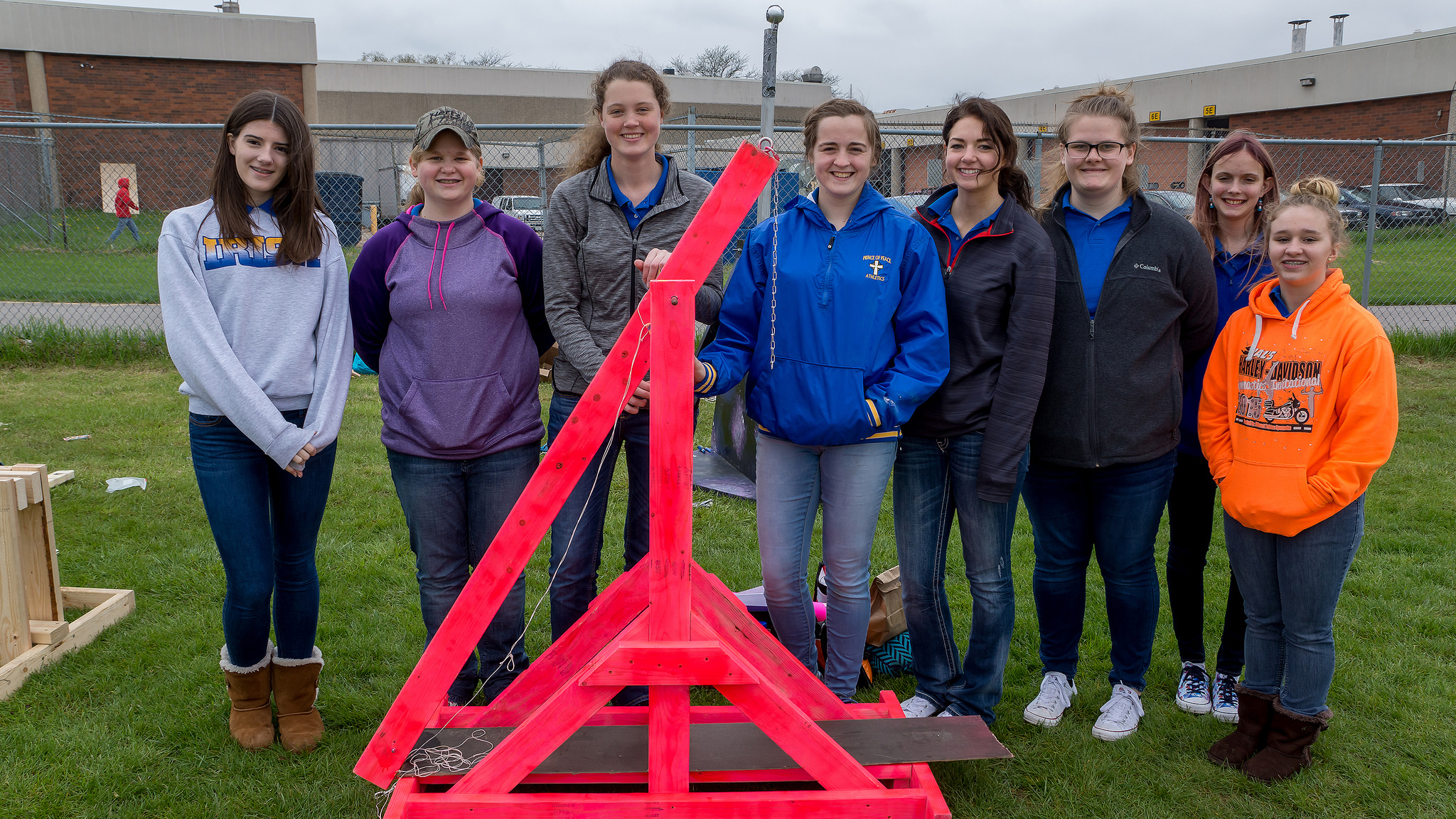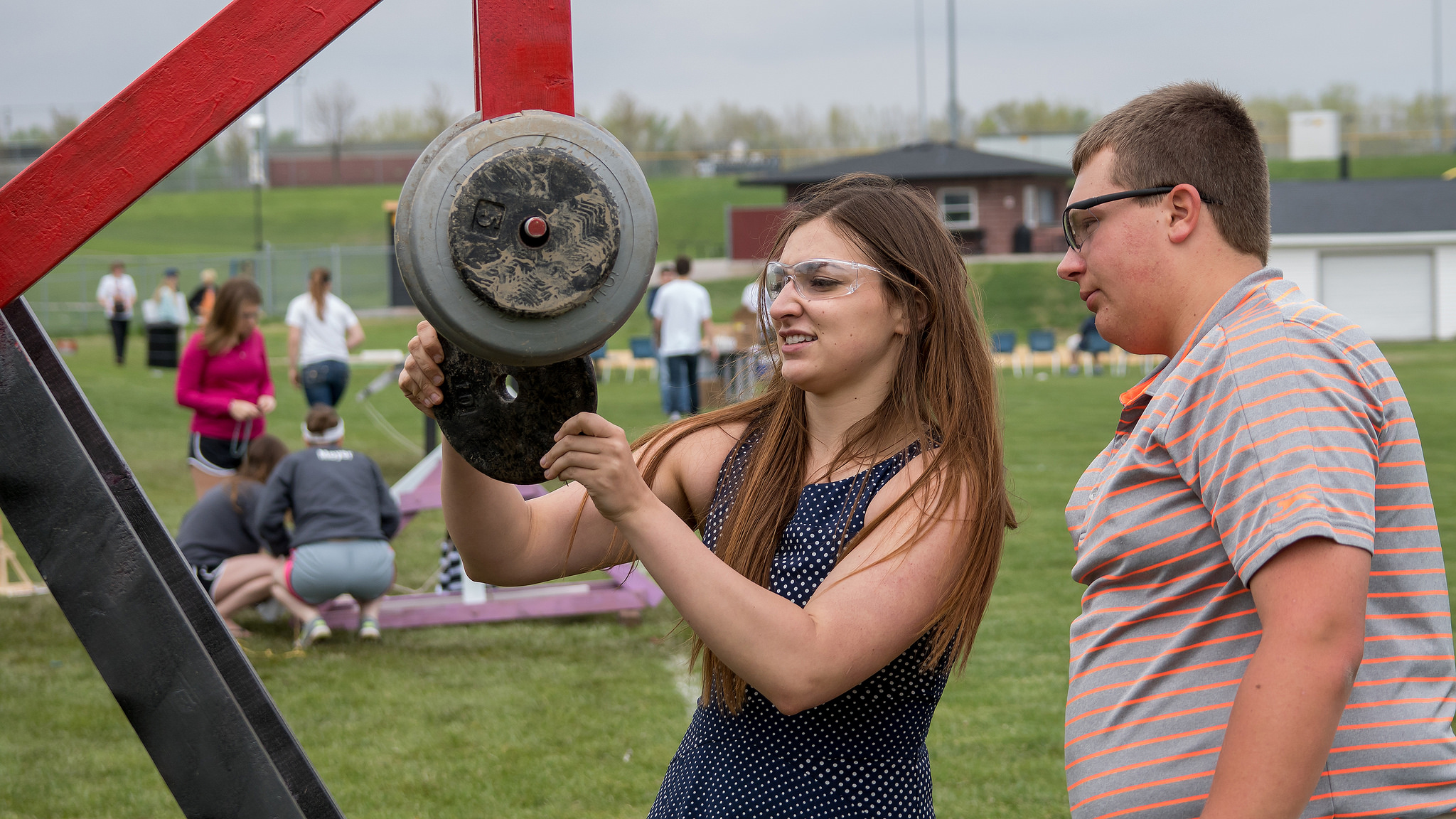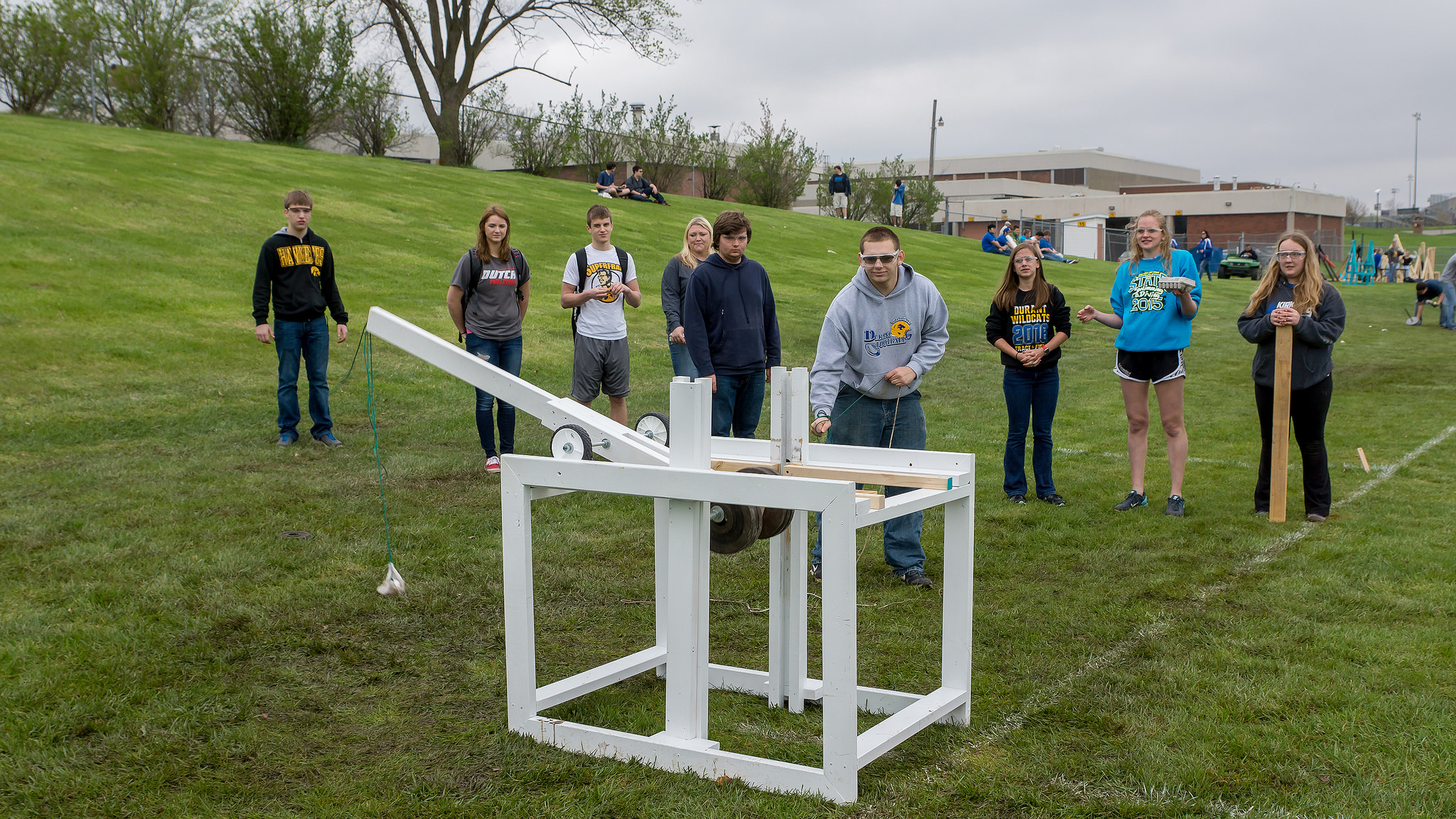 The 9th Annual Trebuchet Egg Throw Contest will be held on Friday, April 21, 2017 at:
Bettendorf High School
3333 18th Street (football practice field south of track/football stadium)
Bettendorf, Iowa
Bad Weather Plan: We plan to hold the event event if it rains unless we encounter extreme conditions (rain all day, lighting or high winds). If we decide to postpone for the entire day, we will send out an e-mail early on Friday morning and post on this event page. If we need to reschedule, which is very unlikely, we will reschedule to Monday, April 24, 2017.
Last year, 25 teams from 5 area high schools participated. The competition is part of the QC High School Tech Challenge. High school teams and individuals received points from each of the 3 QC Tech Challenge events (Battle of Bridges Contest, Trebuchet Egg Throw Contest, and Cardboard Boat Race. A traveling trophy is provided to the top high school and an award to the top scoring individual along with a scholarship.
Teams: Teams will consist of a minimum of three students (recommend no more than eight) and one advisor. A student is someone who has not yet graduated from high school. An advisor may be a teacher, principal, parent, or guardian or anyone designated by the school that is an adult and willing to take on the challenge and responsibility.
Event Overview: Teams design & build trebuchets to launch raw eggs at targets at three, specified distances 75, 100, and 125 feet. Each team will get four shots at each distance with the two best shots counted for scoring. This field competition will count for 60 of the total 100 possible points.
In addition to the trebuchet, a presentation worth up to 40 points is given by each team to local engineers from the QCESC.
An optional stand-alone contest and team prize will be given for the trebuchet that launches an egg the longest distance with additional two eggs and launches allowed per team.
Link to trebuchet rules & guidelines
Link to pre-register high school teams (3-8 students per team)
Please pre-register by Monday, April 17
Link to One Page Release and Waiver Form Required for All Participates (bring to competition)
Schedule To Be Added Prior to the Event:
Coaches will be responsible for placing their teams in the appropriate slots. A team will have 30 minutes to drag their trebuchet to the launch area, throw their eggs, and clear the area. Failure to comply with the time regulations will result in penalties as described in the rules. Please arrive at least 30 minutes before your scheduled time to Present /throw.

The presentation will be given before throwing eggs. It will not be done as part of the 30-minute time limit. Engineers from the area will be watching your presentation and scoring it before the eggs are thrown. They may have questions, so be prepared.
Link to apply to be an event volunteer
No previous experience is required to be a volunteer. The estimated time required for the volunteers is from 9:30 AM – 4:00 PM

For further information or questions, please contact contact Carl Loweth, QCESC STEM Coordinator at carl.loweth@gmail.com or via phone at 563-505-1196.
Last updated January 01, 2017 11:28 AM