STEM Teacher Night Out events have been coordinated by the QCESC since 2009. The events provide a forum for STEM Teachers, School Administration and key STEM Stakeholders to collaborate and share information & ideas and see local STEM education & business facilities in Iowa & Illinois.
Next STEM Teachers Night Out – Wednesday, January 24, 2018
Link to Pre-Register by end of day, on Tuesday, January 23, 2018
Our next FREE STEM Teachers Night Out event will be held at Davenport Assumption High School. As part of the event, we will get to learn and get hands on experience with a career exploration program with Virtual Reality (VR) that has been implemented leveraging a State of Iowa $25K BEST STEM grant.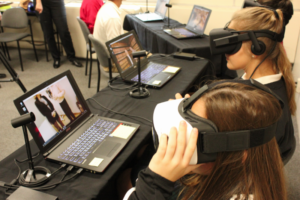 The event is free to attend with pre-registration required to insure we have adequate food and space setup. Feel free to share this information with others.
Date:
Wednesday, January 24, 2018
Location:
Assumption High School
1020 W. Central Avenue
Davenport, Iowa
Parking & Door Entrance (see below – yellow area):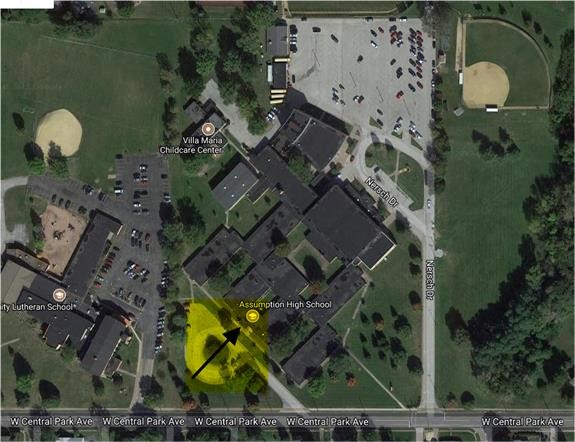 Link to detailed agenda for event.
High Level Agenda:
5:45 P.M. Doors open
6:00 P.M. Food and drinks available
6:15 P.M. ww Program starts with introductions followed by:

Overview & Demo on use of Virtual Reality at Assumption with curriculum and career exploration
QCESC STEM Plans for 2017-2018 by Pat Barnes
Intro & Update – Battle of Bridges, Annual Bridge Building Contest – Jeff Melvin
State of Iowa STEM Upcoming Opportunities
Insights from 2017 FIRST Robotics World Champions from Davenport West (picture below)
Open sharing and discussions

8:00 P.M. End of Event (estimate)
If you have any further questions, send an e-mail to: QCESC.org@Gmail.com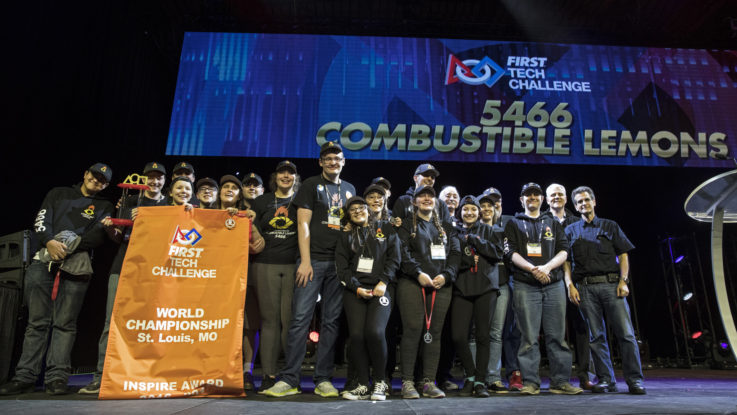 ---
Past STEM Teacher Night Out Events: