Congratulations to the recipients of the 2020 QCESC Awards, announced during the Banquet program on February 20th, 2020. The recipients of these awards are:
QCESC 2020 Junior Engineer of the Year: Jeremiah Johnson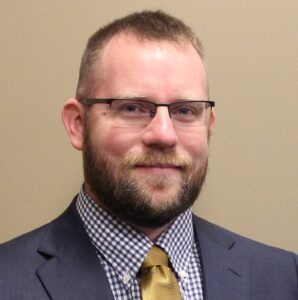 Jeremiah Johnson is a Senior Engineer with Deere & Company in Silvis. He is responsible for the data and analytics on Combine products. He creates system requirements and specifications for new technologies and has accelerated the process for delivering these technologies.
Jeremiah is active in the Quad Cities Section of the American Society of Agricultural and Biological Engineers (ASABE), having served as its Chair and participating as a member of the ASABE Grain Harvesting Standards Committee. He has also volunteered for several local STEM competitions including the FIRST LEGO League and mousetrap car competitions. Jeremiah also serves as a church elder and volunteers as a Sunday school teacher.
Jeremiah has a Bachelor of Science and a Master of Science in Agricultural Engineering from Iowa State University, and a Master of Engineering Management from University of Wisconsin-Madison.
QCESC 2020 Senior Engineer of the Year: Jay Brady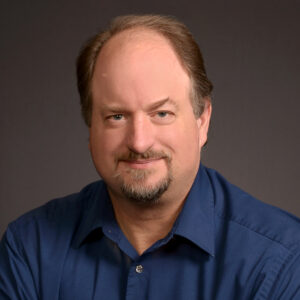 Jay Brady is a Principal Environmental Engineer with Stanley Consultants in Muscatine. He is an expert on wastewater systems design including collection, pumping and treatment. A regular speaker and author, his focus includes nutrient reduction processes, energy efficiency and cost-effective residuals processing and management including beneficial use of biogas. He has designed some of Iowa's most innovative and award-winning treatment systems.
Jay volunteers as President and member of the Alexander G. Clark Foundation, and with the Muscatine Pollinator Project volunteer.
Jay has a Bachelor of Science in Civil Engineering and a Master of Science in Environmental Engineering, both from the University of Iowa.
QCESC 2020 Co-Senior Scientist of the Year: Jessica Brooks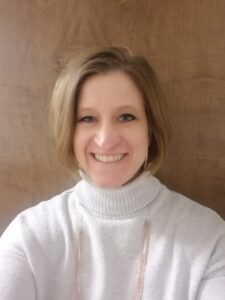 Jessica Brooks is a Service Hydrologist with the National Weather Service in Davenport. In her role, she collaborates widely with Federal, State, and local governmental partners to provide information and timely decision support services to the public and first responders during rapidly changing flooding and drought situations. She has improved the flash flood warning program and provided extensive information to forecast partners during record flooding in 2019. Jessica's fascination with weather, agriculture, and the environment propelled her to become a well-known water expert in the central United States.
Jessica has been a coach and a mentor for local FIRST LEGO League teams. She has also been presented on the topics of weather and rivers to students on many occasions, and gives tours of the National Weather Service for schools, scout troops, 4-H groups, and families.
Jessica earned a Bachelor of Science, Interdisciplinary Sciences – Atmospheric Science from South Dakota School of Mines and Technology.
QCESC 2020 Co-Senior Scientist of the Year: Donald Harby, Ph.D.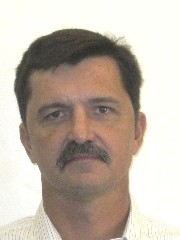 Dr. Donald Harby is a Staff Engineer with Deere & Company in Milan. He is a leading expert in optimization, a technical approach which can be applied to many disciplines beyond engineering. He developed his optimization concept early in his career while supporting NASA related projects. At Deere, he developed analytical models of soils and crops and their interaction with agricultural machinery operation. In addition, he has created models and simulations used in the design of engines.
Dr. Harby has been a FFA volunteer at Rock Ridge High School, where he has instructed students about soils and agricultural mechanics to help prepare them for regional, state and national FFA competitions.
Dr. Harby has a Master of Science in Agricultural Engineering and a Doctor of Philosophy in Mechanical and Aerospace Engineering, both from the University of Missouri at Columbia.
QCESC 2020 STEM Teacher of the Year Award: Aaron Maurer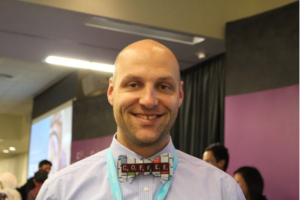 Aaron Maurer serves as the STEM Lead for the Mississippi Bend Area Education Agency in Bettendorf. He works in supporting STEM in the classroom. Additionally, he helps develop Makerspaces, increasing purposeful play, and hands on learning experiences for learners. With the recent adoption of computer science standards he also supports schools in understanding where and how to infuse computer science standards into the school day. Finally, he works on the social studies, student engagement, and talented and gifted teams to further support schools in the AEA region.
Aaron's community activities include the LEGO Ornament Challenge, LEGO Robotics Summer Camps, and STEM-based podcasts and YouTube Videos.
Aaron has authored many publications and is featured in several books. He is a frequent speaker at national workshops & keynote talks.
Aaron earned a Bachelor of Education from Ashford University, and a Master's Degree in Educational/Instructional Technology from Nova Southeastern University.
QCESC 2020 Lifetime Achievement Award: Vernon McAllister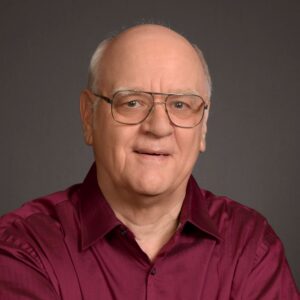 Vernon McAllister's career spans over 43 years. He is a Principal Electrical Engineer and Senior Project Manager with Stanley Consultants in Muscatine. He has worked on projects in 30 states and 20 countries, many that were not only important to Stanley Consultants but also projects that were essential to the U.S. military. After the First Gulf War, Vern was the lead electrical engineer for the team that provided damage assessments and the design of new facilities for two Kuwait Air Force bases. In a project closer to home, his engineering knowledge allowed temporary boiler systems at the University of Iowa to be powered up during the 2008 flood, ensuring that steam utility service for critical operations was maintained for the students and patients.
While serving as president of the Iowa Engineering Society – Muscatine Chapter, Vern started the first local MathCounts program for 7th and 8th graders. He has also volunteered as a judge at the Muscatine Science Fair for decades.
Vern earned a Master of Science and a Bachelor of Science in Electrical Engineering, having received both from the University of Iowa.
QCESC 2020 STEM Volunteer of the Year: Andrea Fitzpatrick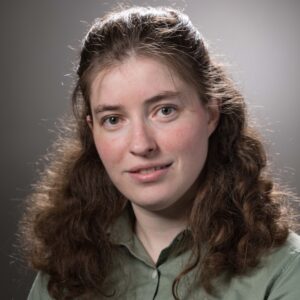 Andrea Fitzpatrick is an IT Analyst at Deere & Company in Moline. She has been a key volunteer in our community supporting FIRST LEGO League and FIRST Tech Challenge Robotics Competitions for several years. Recently, she signed on to be Judge Advisor for three area FIRST LEGO League events, an assignment which requires training and leading all the judges in these competitions.
In addition to her FIRST volunteer activities, Andrea has led the start-up of "The Pledge of the Computing Professionals" Node at QCESC. The Pledge consists of a ceremony for computing professionals with the intention to promote and recognize ethical and moral behaviors during their careers.
QCESC 2020 President's Award of Merit: Kristine Bullock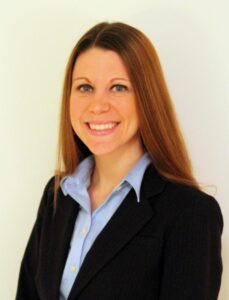 Kristine Bullock is the Southeast Iowa STEM Regional Manager at the University of Iowa in Coralville. She leads the Southeast Iowa STEM Regional Hub, which is part of the Governor's statewide Iowa STEM Council. This President's Award of Merit recognizes Kristine for her efforts in actively pursuing and engaging schools & businesses in STEM programs throughout the region, reaching out to the Quad Cities on both sides of the river.
Under her leadership, there has been a substantial increase in the number of schools and businesses taking part in Iowa STEM Council programs. In 2019, Kristine organized the Quad Cities' first STEM Festival at the Waterfront Convention Center in Bettendorf. Over 1,000 attendees interacted with the 40+ exhibitors, sparking student and parent interest in STEM with hands-on learning activities.
Kristine and the Southeast Region Hub have partnered with QCESC in sharing information about our events. She has also participated on the QCESC Award Selection Committee for two years.
QCESC 2020 Society of the Year Award: IEEE Iowa-Illinois Section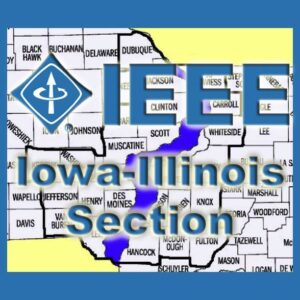 The IEEE – Iowa Illinois Section is the Quad City Engineering & Science Council's Society of the Year. This society serves professionals in the fields of electrical, computing, and technology information.
This technical professional society is a long time QCESC member society, and supporter of QCESC in its mission to promote STEM. In 2019, the IEEE Iowa Illinois Section hosted and funded the QCESC/IEEE Night at the Bandits at Modern Woodman Park, where attendance for QCESC members was free and a silent auction was held to raise funds.  The IEEE Iowa Illinois Section promotes women in engineering, young professionals, and STEM education and outreach for college students, K-12 and the general public. It hosts annual events such as CornCon, the QC cybersecurity conference and kids' hacker camp. An IEEE representative is present and involved at nearly every QCESC meeting. The IEEE motto is, "Technology for the benefit of humanity".
Congratulations to all the Recipients!
---
2020 Award Recipients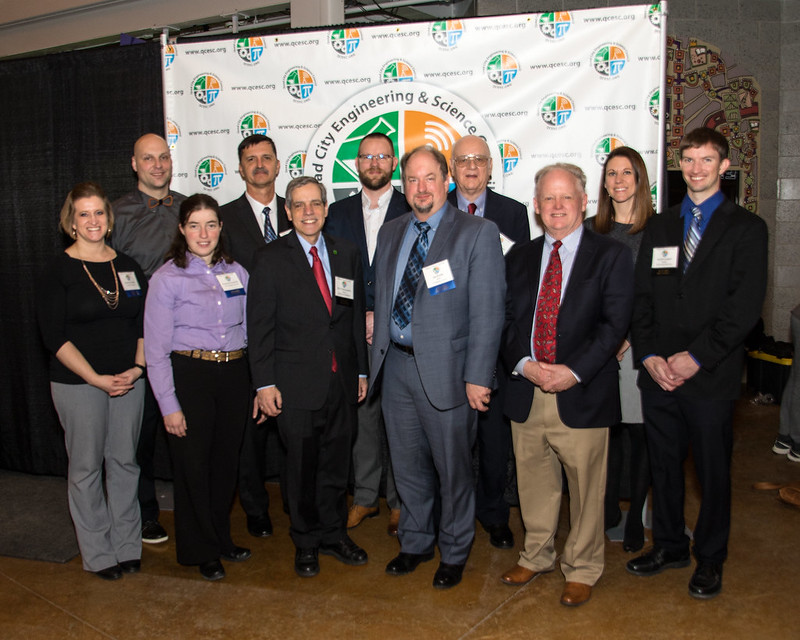 Left to Right: Jessica Brooks – Co-Sr Scientist of the Year; Aaron Maurer – STEM Teacher of the Year; Andrea Fitzpatrick – STEM Volunteer of the Year; Donald Harby – Co-Sr Scientist of the Year; Dan D'Alessandro – President & Awards Chair, QCESC; Jose Candelario, IEEE – Society of the Year; Jay Brady – Sr. Engineer of the Year; Vernon McAllister – Lifetime Achievement Award;  Pat Barnes,  – Director Emeritus, QCESC; Kristine Bullock – President's Award of Merit; Austin Laugen – President Elect, QCESC.
The awards were first established in 1966 initially with the Engineer of the Year award. Since then, additional awards have been added including for:
1995 – Scientist of the Year

2000 – Society of the Year

2007 – Lifetime Achievement

2010 – STEM Teacher of the Year

2013 – STEM Volunteer of the Year