2021 Awards for Top Quad City STEM Professionals & Organizations Announced
Seven Quad City are STEM professionals and one technical organization will be recognized by the Quad City Engineering & Science Council (QCESC) at its 59
th
Annual STEM Celebration on February 25th, 2021. The event, held virtually, will showcaswe the exceptional Science, Technology, Engineering and Math (STEM) professionals, educators and the next generation of STEM professionals in the Quad Cities regions. The event is annually held during National Engineers Week (E-week).
The awards pay tribute and recognize engineering and science professionals and educators whose outstanding achievements and contributions have made a lasting impact on technology, society and their profession.  This includes helping to promote and raise the awareness of STEM education and careers in the Quad Cities region and its schools. 
The following professionals were recognized for outstanding achievements in their field
:
Nominations Now Closed, See the 2021 Winners Below!
Come support this year's winners at our 2021 STEM Celebration!
Due Date: All applications must be submitted on-line by January 26th, 2021
Guidelines and rules are outlined in this document: Awards Rules and Guidelines 2021
For further information about the QCESC Awards, please e-mail Susan Eckert
---
2021 Award Recipients
QCESC 2021 Junior Engineer of the Year:  Matthew Wold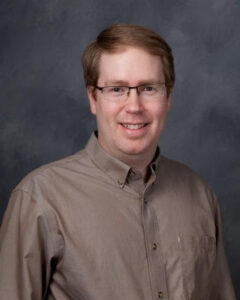 Matthew Wold is an Engineering Supervisor for Automation Systems at John Deere Product Development Center, Silvis, where he leads a team of engineers focused on developing advanced automation systems for combines. When Matthew joined John Deere, he was responsible for designing and field testing new concepts to improve the performance and efficiency of rotary combines. As a senior engineer, he focused on grain loss monitoring and predicting characteristics of crop in front of the combine using satellite imagery, as well as developing software and coordinating it with physical component design.
Matthew serves on the Finance Team at Sacred City Church and has been involved at Hope at the Brick House as a community volunteer. He is a member of ASABE and past treasurer and member of the Grain Harvesting Standards Committee. Matthew has also served on the Agricultural Equipment Technology Conference Planning Committee.
Matthew has a Bachelor of Science in Agricultural and Biosystems Engineering from North Dakota State University and a Master of Science in Agricultural Engineering from the University of Nebraska, Lincoln.
QCESC 2021 Senior Engineer of the Year:  Roger A. Perk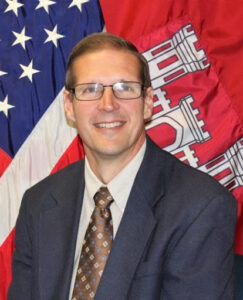 Roger Perk has served our community and our nation as a lead Civil Engineer, working for the U.S. Army Corps of Engineers on inland navigation, environmental sustainability and flood risk management projects that provide critical safety, security and sustainability for our citizens as well as significant economic benefits. He has provided services for projects at 20 lock and dam sites, three major flood control reservoirs, and 800+ miles of flood control measures. Work outside of our area includes overseeing the federal portion of the Cedar Rapids flood control project and deployment to New York City following Superstorm Sandy. 
Roger volunteers as an instructor for the Boy Scouts and is a past assistant scout master. He has been a guest speaker for and is the current president of the Society of American Military Engineers and is a STEM tutor/presenter at numerous school events. Roger has served on the pastoral council and is a choir member at Our Lady of Lourdes Church, as well as a work crew member for Habitat for Humanity.
Roger has a Bachelor of Science in Civil Engineering from the University of Nebraska, and a Master of Science in Civil/Environmental Engineering from the University of Wisconsin.
QCESC 2021 Junior Scientist of the Year:  Ellie Wilder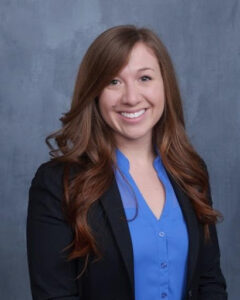 Ellie Wilder, Geographic Information Systems (GIS) Analyst, joined Stanley Consultants in 2018 and hit the ground running. She quickly became the company's GIS champion, creating and managing comprehensive geo-databases, coordinating with engineers on GIS data collected and educating members on the efficiencies of GIS and mobile data collection. Her enthusiasm has paid off. The company's use of mobile data technology has increased substantially. GIS is now being used on a regular basis on projects across the company, landing a substantial project with a multinational food processing and commodities trading corporation. This win further propelled future use-cases for this technology. Ellie has become a requested GIS resource by the firm's Federal Business Unit doing assessments for the Marine Corps and Texas Military Department.
Ellie's community activities include the Hawkeye Area Community Action Plan (HACAP) Adopt-A-Family program, resulting in roughly $3,000 worth of gifts being donated since she began participating. She serves with Friends of Hickory Hill to remove invasive species. Ellie has big plans to spread the word about GIS to young students since her discovery of GIS in college ultimately changed the direction of her career from visual artist to scientist.
Ellie earned a Bachelor of Arts in Environmental Policy and Planning with a Geographic Information Science minor from the University of Iowa.
QCESC 2021 STEM Teacher of the Year:  Michael Carton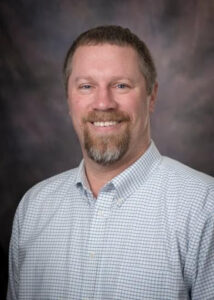 Michael Carton serves as the Director of Education and Outreach for WQPT in Moline. He developed and implemented a one-of-a-kind classroom outreach program for WQPT that teaches students in kindergarten through 3rd grade how to code. In just three years, he has taught more than 1,500 students (and their teachers) to program using a free Scratch Jr. app. Math camps, after school science and, coding clubs, and Hour of Code community classes round out his work experience. Prior to WQPT, Michael was a teacher in the Rock Island Milan School District where he created science, math, technology, chess and Guys Read clubs. He taught STEM FUSION, offered Saturday Science classes and utilized LEGO WeDo, Simple Machines and Mindstorms to teach STEM.
Michael's STEM activities include coaching FIRST LEGO League Challenge and Explore teams, and serving as a LEGO Education Ambassador. He is a Mississippi Valley Regional Blood Center donor, Big Brothers Big Sisters-Big, and Quad City Family Focus Magazine contributor.
Michael has authored many publications and earned numerous awards recognizing his significant contributions to the education profession as well as our community.
Michael earned a Bachelor of Education from Western Illinois University and will receive his Master's in Curriculum and Instruction this spring.
QCESC 2021 Volunteer of the Year:  Robin Willick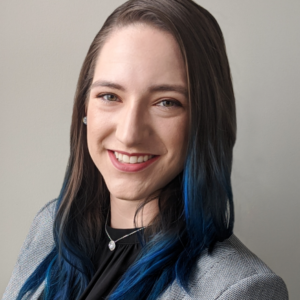 Robin Willick is an Electrical Systems Engineer at the John Deere Global Crop Harvesting Product Development Center in East Moline.  She earned a Bachelor of Science in System Engineering from the University of New Haven, West Haven, CT.
Robin has been a key volunteer in the Quad Cities supporting multiple FIRST Robotics Competition, FIRST Tech Challenge and FIRST LEGO League competitions; serving in roles as robot inspector, official scorer and judge. She is currently a mentor for FIRST Tech Challenge Team 12863, Flourish & Bots.
In addition to her FIRST activities, Robin has volunteered for Introduce a Girl to Engineering day, Logan Science Night, Discover E Academy, Jane Adams STEM Night, the QC STEM Festival and judged for Project Lead the Way.  She's even organized an all-day Girls in the Shop event for high schoolers to learn fundamental shop skills.
Beyond STEM, Robin has volunteered for United Way Spring/Fall Days of Caring and the Davenport Mobile Food Pantry.
QCESC 2021 Lifetime Achievement Award:  Dr. William F. Pratt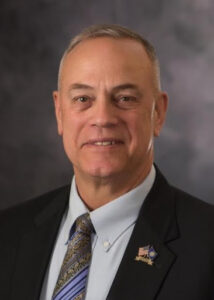 Dr. William Pratt's career spans over 50 years. He is Director for the School of Engineering at Western Illinois University. Starting with six students in August of 2009, Dr. Pratt developed and expanded an ABET accredited, multi-disciplinary engineering program at the Quad Cities campus. He has not only been the director but professor, adviser and recruiter for the School of Engineering. The program touts high quality senior design projects with projected return on investment in the millions of dollars, as well as cooperative internships with industry, and multi-professional partnerships resulting in job placement for graduates. Dr. Pratt has a long history of civic engagement and building broad coalitions between community leaders, businesses, scientific and engineering community and education, yielding great benefits for all involved. Besides his current position as Director of the School of Engineering, over the course of his career, Dr. Pratt has served in various positions including: officer in the U.S. Army, manufacturing engineer, senior program manager, new business development manager, consultant, CEO, assistant professor of engineering and interim department chair.
A devoted volunteer, Dr. Pratt has shared his time and talents with the Quad City Engineering and Science Council and FIRST Robotics. He is a board member and past president of the West Point Society of the Prairies, serves on the Quad City Manufacturing Laboratory Board and has participated on numerous Quad Cities Innovation Hub committees to define QC2030 strategy.
He has authored Air Force technical reports, delivered conference proceedings across our nation and filed multiple U.S. patents.
Dr. Pratt earned a Bachelor of Science in Engineering Management from the U.S. Military Academy. He went on to complete a Master's of Science in Engineering Management and a Doctor of Philosophy in Mechanical Engineering, both from Brigham Young University, Utah.
QCESC 2021 President's Award of Merit: Dan D'Alessandro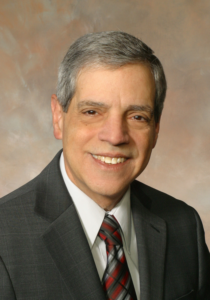 Dan D'Alessandro is the two-term Past President, past Awards Chair, and current Professional Development Coordinator for the Quad Cities Engineering and Science Council (QCESC).  He has made significant contributions to the QCESC and STEM in our community and state; reaching far beyond his responsibilities for his various volunteer roles.   Dan is retired from John Deere and is involved in many volunteer organizations, guiding progress for each group he joins.
Under Dan's leadership, the QCESC has substantially increased connections.  Austin Laugen, current QCESC President said, "Dan's networking has developed and strengthened the QCESC's corporate relationships, sponsorships and ties with professional societies."  During his presidency, Dan elevated the awareness of skilled trades.  Beyond his term, Dan works continuously to understand and improve the QCESC.  He has helped streamline finance records; recruit, involve and train new QCESC board and committee members, and secures engaging expert speakers.  Dan is a self-starter and led the work to create and publish the first 2021 QCESC Annual Report. 
One of our most active QCESC FIRST volunteers, Dan has served as judge and judge advisor for FIRST LEGO League, FIRST Tech Challenge and FIRST Robotics Competition.  He is co-chair of the Southeast Iowa STEM Advisory Board and was instrumental in helping launch the Iowa STEM Council's first Iowa QC Family STEM Festival in 2019.
Dan graduated from Northwestern University with a Bachelor of Science in Electrical Engineering and also holds a Masters of Business Administration from the University of Northern Iowa
QCESC 2021 Society of the Year Award: American Society of Civil Engineers – QC Section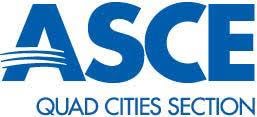 The Quad City Engineering and Science Council is pleased to present its 2021 Society of the Year Award to the American Society of Civil Engineers – Quad Cities Section.
ASCE is a society of professionals that plan, design, construct, and operate our infrastructure needs while protecting and restoring the natural environment. The Society represents more than 150,000 members of the civil engineering profession in 177 countries. Founded in 1852, ASCE is the nation's oldest engineering society. 
ASCE and QCESC jointly plan and co-host one of the premier annual STEM events in the Quad Cities, The Battle of the Bridges Competition.  Volunteers organize this fun competition where school- and family- teams design and build bridges made from wooden sticks and glue.  The teams learn how to make strong structures while having a lot of fun.
ASCE-Quad Cities Section holds monthly meetings. For more information, visit their website http://sections.asce.org/quad-cities
---
2020 Award Recipients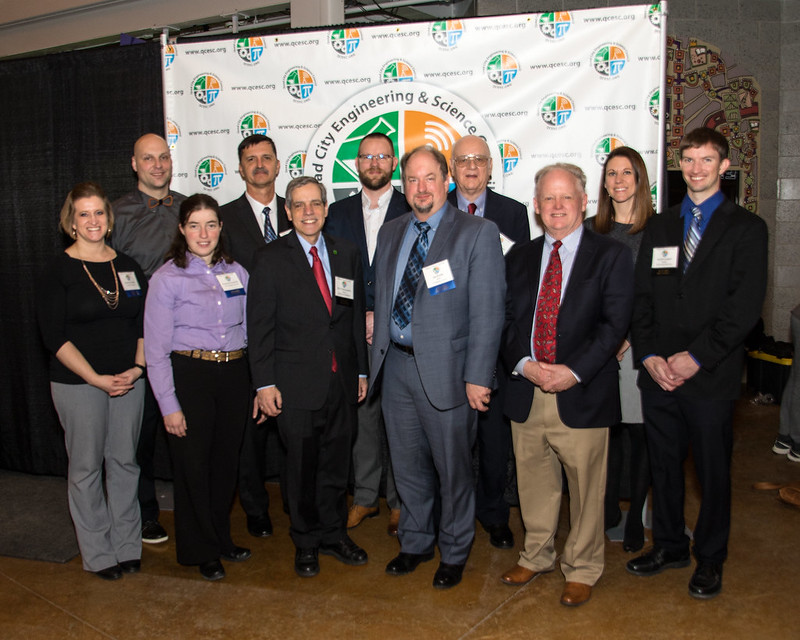 Left to Right: Jessica Brooks – Co-Sr Scientist of the Year; Aaron Maurer – STEM Teacher of the Year; Andrea Fitzpatrick – STEM Volunteer of the Year; Donald Harby – Co-Sr Scientist of the Year; Dan D'Alessandro – President & Awards Chair, QCESC; Jose Candelario, IEEE – Society of the Year; Jay Brady – Sr. Engineer of the Year; Vernon McAllister – Lifetime Achievement Award;  Pat Barnes,  – Director Emeritus, QCESC; Kristine Bullock – President's Award of Merit; Austin Laugen – President Elect, QCESC.
The awards were first established in 1966 initially with the Engineer of the Year award. Since then, additional awards have been added including for:
1995 – Scientist of the Year

2000 – Society of the Year

2007 – Lifetime Achievement

2010 – STEM Teacher of the Year

2013 – STEM Volunteer of the Year