Results from May 17, 2019 Cardboard Boat Race Competition
The 11th Annual QCESC Cardboard Boat Race Competition was held on Friday, May 17, 2019. The event was held at the City of Bettendorf Middle Park Lagoon. 33 of 37 high school teams that registered competed from five area high schools competed along with a special adult challenge with 2 local educators.
Link to complete results for teams

Event Challenge: Teams from area high schools designed and constructed vessels made from cardboard. It needed to be maneuverable and stay afloat for approximately 600 yards. The boats competed at the Bettendorf Middle Park Lagoon. The boats were timed from the moment they left the lagoon dock to the time they return, with the fastest time winning the competition.
Awards:
Top 3 teams based on fastest time received one picture trophy per team and individual medals for each team member.
Team with most innovative design as judged by the QCESC received one trophy.
Team with best decorative design with the TUTname Trophy
The competition is part of the QC High School Tech Challenge. High school teams and individuals received points from each of the 3 QC Tech Challenge events (Battle of Bridges Contest, Trebuchet Egg Throw Contest, and Cardboard Boat Race). A traveling trophy is provided to the top high school and an award to the top scoring individual along with a scholarship.
Congratulations to the five teams that received awards!
1st Place – Time of 2:19
Bettendorf High School
Chris Arevalo & Lewis Zachary,
Team Name : What Ever Floats Your Boat
Notes: 2nd year in row receiving 1st place. As seniors, they both plan to manage to major in engineering at Iowa State University.

2nd Place – Time of 2:30
Bettendorf High School
Jacob Crouch & Kelvin Mukosa
Team Name: Sea Dawgs

3rd Place – Time of 2:44
Bettendorf High School
Caleb Hennings-Simpson & Nathan Baughman
Team Name: Da Boat

Judges Award: Most Innovative Design
Davenport Central High School
Zeke Wynsma, Logan Van Itallie, Sarah Van Liere, & ???
Team Name: Friendship Sloop

Judges Award: Best Decorative Design with the TUTname Trophy
Bettendorf High School
Zach Jaeger & Ben Ocampo
Team Name: Roman Powers

Link to complete results for teams
Thanks to our 11 volunteers who supported the event from Eastern Iowa Community College, John Deere, Pleasant Valley Schools, Two Rivers Insurance, and Collabera!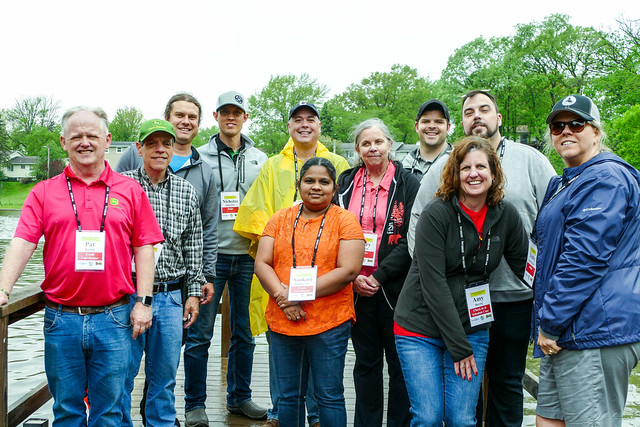 Special thanks to the City of Bettendorf for hosting the event and taking care of the disposal of the cardboard and to Dan Drexler from Bettendorf High School for his support!
The 2020 event is tentatively scheduled for Friday, May 15, 2020.
---
Cardboard Boat Race Related Information:
Link to Cardboard Boat Race Competition Guidelines & Rules
Link to Cardboard Boat Design Steps
Event All Time Course Records:
Student Course Record
2:03 – Brayden Weinschenk & Levi Moser, Pleasant Valley High School – 28May12
Teacher/Adult Course Record
2:24 – Dan Drexler, Bettendorf High School – 20May13
Number of Participtes
57 teams, 139 students from 7 high schools (Alleman, Bettendorf, Durant, Maquoketa, Moline, Pleasant Valley, and Rivermont Collegiate) – 13May16
For further information or questions, please contact contact the QCESC STEM Coordinator, Sankari Kandasamy via e-mail at: sankarikandy@gmail.com.
Link to past event photos: