2018 Quad Cities
FIRST Tech Challenge Kickoff Recap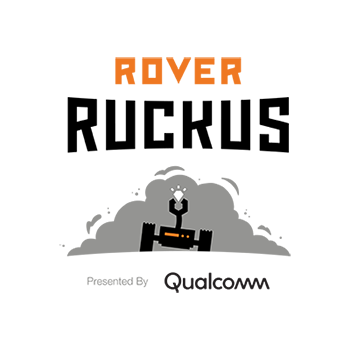 The 4th annual, Quad Cities FIRST LEGO League Kickoff was held on Saturday, September 8, 2018. The kickoff was attended by 29 Iowa & Illinois FTC teams with an estimated 350 attendees.
The event is hosted by John Deere at their World Headquarters in Moline in partnership with the Quad City Engineering and Science Council, Quad Cities FTC Community, FIRST Illinois Robotics and FTC Iowa.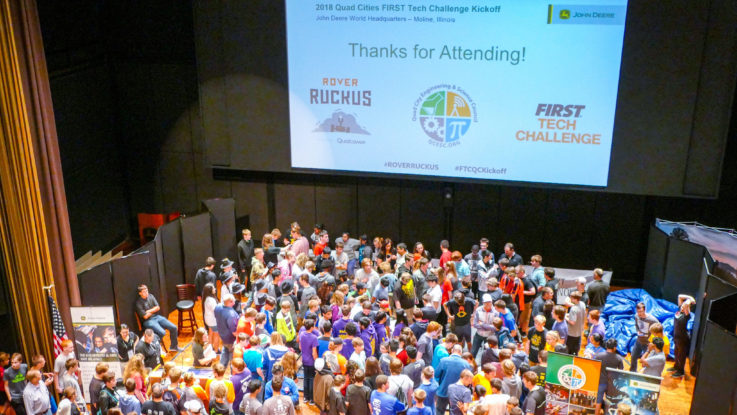 If you attended the event or would like to support the 2019 Quad Cities FTC Kickoff, please submit as survey using this link.
The kickoff offered teams an exciting opportunity to see this year's game revealed live with the full field setup, network with other FTC teams and key volunteers and strategize about the new season. The breakout sessions shared key knowledge and experiences to help all teams to have a great season. The event was supported by several returning FTC Teams that have previously participated at the North Super Regional and the FIRST World Championships.
Click here for the Detailed Event Schedule & FTC Key Resources
A special thanks to all of the event presenters, volunteers, and the event planning team including:
Event coordinator – Rod Brown
Keynote, Dick Hurban
Co-Emcees Eddie Mercado & Pat Barnes
Breakout presenters & resources stations:

Eric Johnson, John Deere
Bruce Hutton, John Deere
Finger Puppet Mafia #8588
Combustible Lemons #5466
The Winter Soldiers #8813
Robo Minions #11142
Grant Houseman, Deviation from the Norm #6093 & Everything That's Radical #7196
Joe Bormann, Stripped Servos #12419
Dan D'Alessandro, John Deere Retiree
Robotic Rams #6596
2018 QC FTC Kickoff Planning Team:
Rod Brown, Overall Event Coordinator
Pat Barnes
Rashmi Choudhary
Jason Dennhardt
Audrey Knoll
Sue Kunzeman
Eddie Mercado
Ray Parrish
Sravanthi Vedula

Listing of FTC Teams that Pre-Registered for the Event:
Key Links: