Peyton Sanderson – Pleasant Valley High School
$1,000 Iowa State University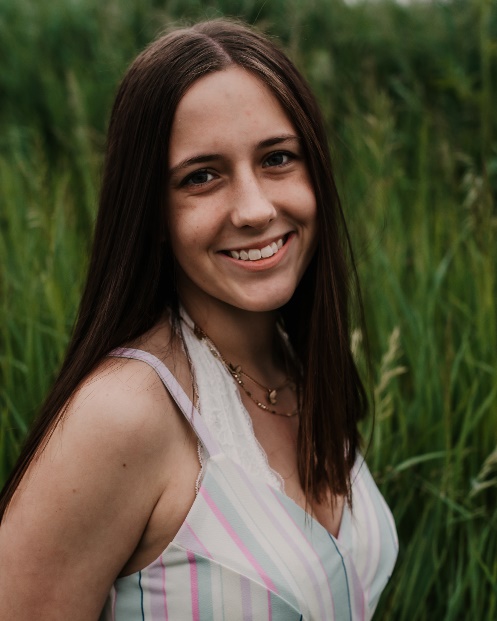 Peyton Sanderson is a senior at Pleasant Valley High School. She has taken numerous AP and honors classes, and has also taken dual enrollment courses at Sauk Valley Community College, where she held a 4.0 GPA and was on the President's List both semesters, and Scott Community College. She was enrolled at Fulton High School until this year when she transferred to PV for more academic and extracurricular opportunities. While attending FHS, she received multiple awards for Academic Excellence. Peyton has been involved in many clubs including PNB Aviation, Women in STEM, Astronomy, A Positive Place, Girls Learn International, Students for Political Action, Key Club, and B.L.I.N.D., where she was a leader during junior year. She is also on PV's state qualifying robotics team, Everything That's Radical, this year. Peyton has played golf every year of high school, playing on the boy's team at Fulton from 9th-11th grade and will be playing on the PV girls golf team this spring. She received awards for Academic All Conference and varsity letters during her time on the golf team at Fulton. Peyton would like to give a special thank you to Mr. Franzenburg, a teacher and robotics coach at Pleasant Valley, for introducing her to robotics and increasing her interest in engineering.
Peyton will be attending Iowa State University this fall, majoring in Aerospace Engineering with a minor in Astronomy or Computer Science.
Aspirations: Peyton hopes to use her degree to advance space technology and space exploration. She would love to work for SpaceX or NASA after college.
Andrew Crocker, Bettendorf High School
$1,000 University of Iowa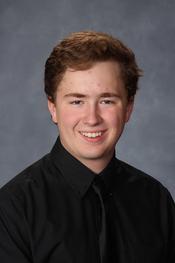 Andrew‌ ‌Crocker‌ ‌is‌ ‌a‌ ‌senior‌ ‌at‌ ‌Bettendorf‌ ‌High‌ ‌School‌ ‌who‌ ‌has‌ ‌maintained‌ ‌an‌ ‌unweighted‌ ‌4.0‌ ‌GPA.‌ ‌He is‌ ‌a‌ ‌member‌ ‌of‌ ‌the‌ ‌National‌ ‌Honor‌ ‌Society‌ ‌at‌ ‌Bettendorf‌ ‌High‌ ‌School.‌ ‌Additionally, he is ‌involved‌ ‌in‌ ‌FTC‌ ‌Robotics,‌ ‌Chamber‌ ‌Orchestra,‌ ‌and‌ ‌Boy‌  ‌Scouts.‌ ‌In‌ ‌athletics,‌ ‌Andrew‌ ‌shoots‌ ‌on‌ ‌the‌ ‌Bettendorf‌ ‌Trap‌ ‌Team‌ ‌plays‌, ‌Dek-Hockey‌, ‌and‌ ‌is‌ ‌an‌ ‌avid‌ ‌biker‌ ‌that‌ ‌rides‌ ‌Ragbrai.‌ ‌He‌ ‌also volunteers‌ ‌at‌ ‌the‌ ‌Bettendorf‌ ‌Middle‌ ‌School‌ ‌to‌ ‌help‌ ‌with‌ ‌National‌ ‌History‌ ‌Day‌ ‌and‌ ‌assist‌ ‌teachers.‌ ‌Andrew‌ ‌plans‌ ‌to‌ ‌major‌ ‌in‌ ‌Mechanical‌ ‌Engineering‌ ‌at‌ ‌the‌ ‌University‌ ‌of‌ ‌Iowa‌ ‌in‌ ‌the‌ ‌fall.‌ ‌
Aspirations: Andrew hopes to use his engineering degree to obtain a job with an automotive manufacturer to create more fuel-efficient engines and simplify automobiles.
Kyle Balk, Davenport Central High School
$1,000 University of Iowa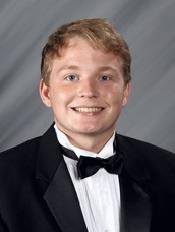 Kyle Balk is a senior at Davenport Central High School, where he has maintained a 4.0 GPA over the past four years. Kyle scored a 34 on his ACT. He is an officer for his school's chapter of National Honor Society, and has been involved in a variety of activities throughout his years. He played football all four years, earning two letters, Academic All-state recognition, and being a senior team captain. He has also participated in tennis, band, choir, showchoir, and scholastic bowl. He earned his school's Jim Fox Award for academic and athletic achievement. He plans to attend the University of Iowa to major in biomedical engineering on a pre-med track.
Aspirations: Kyle hopes to become a doctor, and work in an area where he can give back to low-income communities.
Andruw Jones, Amboy High School
$1,000 St Ambrose University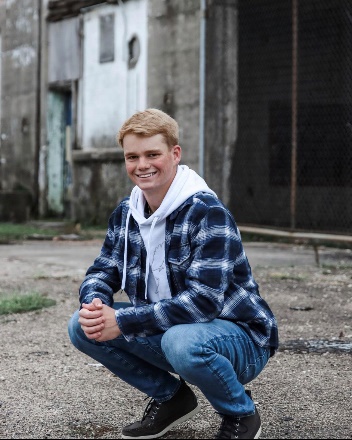 Andruw Jones is a senior at Amboy High School. He is an Illinois State Scholar as well as his school's National Honor Society president. Throughout high school, he has been on the highest honor roll and has a 4.0 GPA. He is also an active member in his school's Nation FFA Chapter as well as his school's Leo's Club and Spanish Honor Society. Each year of his high school career he has competed in cross country, basketball, and baseball. While doing this, each year he received the Academic All-Conference award for his area for sports and academics.
In his free time, he enjoys spending time with friends and family as well as fishing.
This fall he will be attending St. Ambrose University and studying biology with a pre-med focus and get an opportunity to play baseball as a Fighting Bee.
Aspiration: Andruw hopes to become a doctor and be able to return to his home area to practice medicine and be close to friends and family.
Natalie Stanfield, ROWVA Jr/Sr High School
$1,000 Augustana College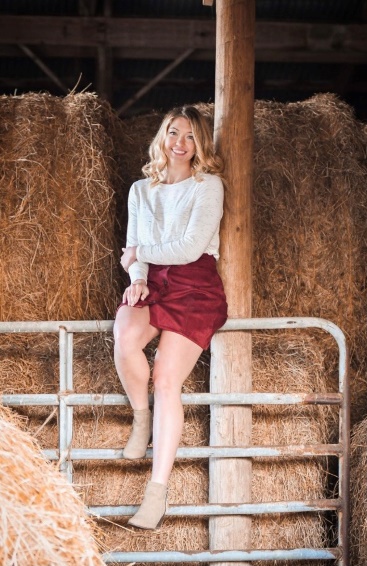 Natalie Stanfield is a senior at ROWVA High School with a weighted GPA of 4.13, unweighted 4.0. She is top of her class as well as a four year honor roll student and dual enrolled at Carl Sandburg College, where she has made the Dean's List numerous times with an unweighted 4.0 GPA. Natalie has participated in football cheer, marching band, concert band, jazz band, pep band, basketball, Academic Challenge, Scholastic Bowl, Student Council, and the National Honor Society. She is also an Illinois State Scholar and a member of the Carl Sandburg Phi Theta Kappa chapter. When she's not in the classroom, Natalie works as a swim lesson instructor at her local YMCA and as a waitress.
This fall, Natalie will attend Augustana College to pursue a Biology/Pre-Medicine degree.
Aspiration: Natalie wants to become an orthopedic surgeon after undergraduate and medical school to not only improve the lives of many, but to show young girls that women can succeed in male-dominated professions.
Keagan Hicks, Rock Falls High School
$1,000 Morrison Tech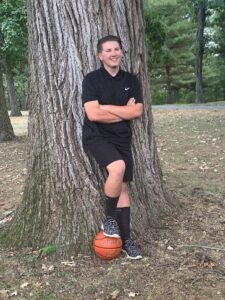 My name is Keagan Hicks. I am currently a senior at Rock Falls High School. I have taken a handful of college courses and AP classes throughout my junior and senior year. I have a weighted GPA of 4.242 and rank 12 in my class. I play three sports: golf, basketball, and track. I've played basketball all four years, track for three, and golf for two. I am involved in the Jr Optimist club, science club, and BLIND. I love to travel and visit new places throughout the country. I am very excited to start my college journey; I plan on attending Morrison Tech next fall and then transferring to Wisconsin Platteville after. Math seems to come easy to me and I enjoy using math skills to problem solve.
Aspirations: I would like to go into the field of mathematics and engineering. Civil or mechanical engineering is where I plan on ending up, and I would eventually, one day, like to help with potential problems by applying the math I've learned.
Brady Wolf, Morrison High School
$2,500 University of Wisconsin – Platteville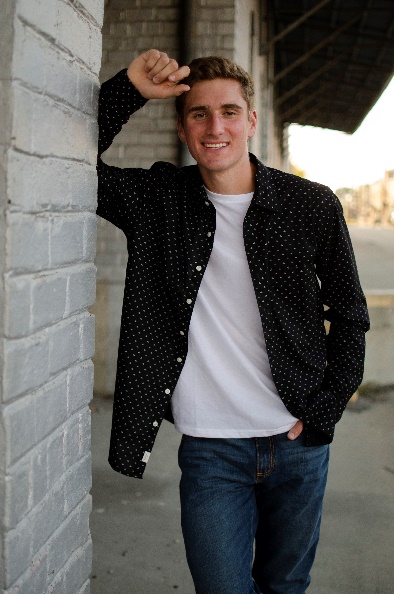 As a Senior at Morrison High School, Brady Wolf has maintained a standing in the top ten of his class all throughout his four years. Brady has stayed busy during his high school career with numerous activities, including organizing community service with student council, National Honors Society, basketball, cross country, and track and field. He has done exceptionally well in track and field, qualifying for State in both the 300 Hurdles and the 4×400 relay in the 2021 season. Brady and his team placed 4th overall in the relay. In the off-season, he can be found either in the weight room or the indoor track getting ready for the season ahead. Even when occupied with these activities he has still been able to maintain a 4.0 GPA.
Brady also stays busy on weekends building and racing race cars. Throughout his eight years of drag racing, he has won six championships for his age division. During the winter, he finds himself building both motors and the cars themselves to get ready for the next season.
Aspirations: Brady wants to use his skills to design and manufacture biomedical equipment to help people in need.
Keval Wagher, Pleasant Valley High School
$2,500 American Society of Civil Engineers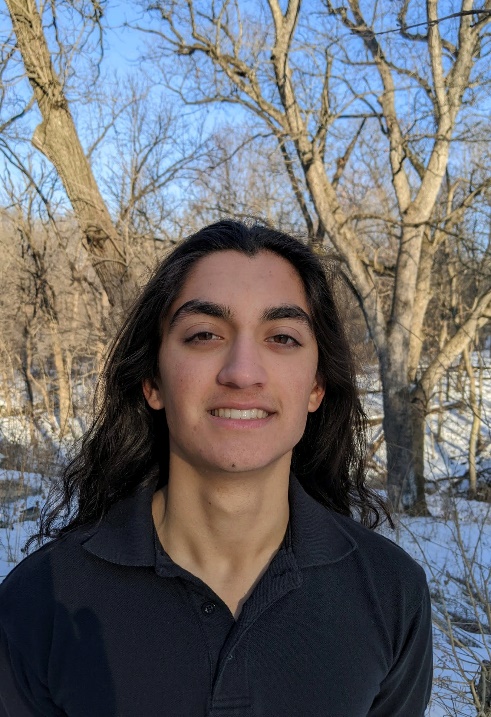 Keval Wagher grew up in the woods and continues to be inspired by nature. He is a senior at Pleasant Valley High School, where he has taken AP, Honors, and PLTW classes while maintaining a 4.427 GPA. He scored a 35 on the ACT and is also dual enrolled at Scott Community College, on the President's List. Through engineering classes at school, he achieved the Most Innovative Trebuchet Design at the 2021 QCESC Trebuchet Egg Throw and second place overall at the 2021 QCESC Battle of the Bridges.
Outside of school, Keval rows for the Y Quad Cities Rowing Association, with numerous achievements at national regattas such as a gold and silver medal at the 2021 Head of the Hooch and a bronze medal in the U23 Lightweight Double at the 2021 USRowing Summer National Championships. He plans to continue rowing in college.
He has also been taking piano lessons since he was five years old, and the knowledge he gained allowed him to teach himself guitar. He now plays lead guitar in local blues/rock band QC Vinyl and volunteers at River Music Experience music camps, teaching kids how to work together to make music. He spends his free time designing guitars in CAD and building them in his basement, using ecologically friendly practices like reclaiming wood and utilizing composite materials.
Aspiration: Keval hopes to use his education to tackle issues presented by increasing population and climate change using bio-inspired design.
Tyson Spicer, Central DeWitt High School
$2,500 American Society of Civil Engineers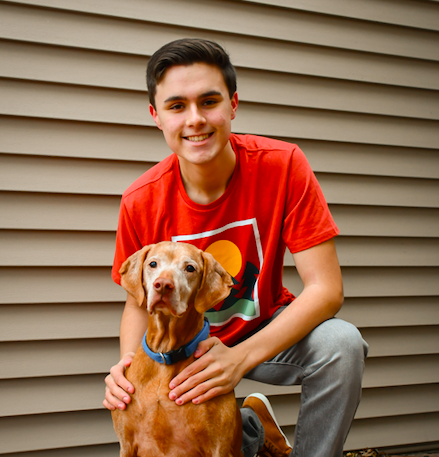 Tyson Spicer is a senior at Central DeWitt High School with a 4.0 GPA. Ranked 1st in his class on an unweighted scale, he has challenged himself during his high school career by taking both AP and honors classes as well as college courses to prepare himself for the future. A four-year participant on his school's speech team, he has earned an All-state nomination for spontaneous speaking. He is also the managing editor of "The Scribbler," his school's literary magazine which seeks out student works to give a voice to those who might not otherwise have one. It is the only magazine in the state to receive a "superior" rating from the National Council of English Teachers. He also is a member of the Camanche-DeWitt Coalition, an organization that seeks to assist students and schools in drug-prevention. He plans to major in civil engineering at Iowa State with a possible minor in environmental engineering.
In his free time, he enjoys playing both French horn, trumpet, and piano, as well as reading and painting.
Aspiration: Tyson plans on utilizing his future degree to both develop and improve rural transportation infrastructure, especially during natural disasters such as blizzards and tornadoes. Having a family who farms, he wishes to prevent the struggles they face as a result of such weather. He also wishes to help move the industry into an era where urban developments and the environment can coexist without any detriment to either.
Rachel Aird, West Liberty High School
$2,500 National Defense Industrial Association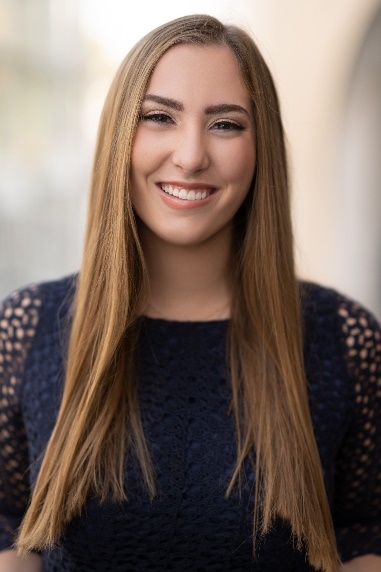 Rachel Aird is currently a senior at West Liberty High School with a weighted GPA of 4.298 and ranked number one in her class.  She has been a student of the internationally accredited Dual Language Spanish program from kindergarten through 11th grade. Rachel is a member of the National Honor Society elected as secretary for her senior year. In addition, she has served in her 4-H Club as president and the West Liberty FFA leadership team for the past two years.  Rachel has been an active member in FFA participating in speaking competition events and earning the Iowa FFA Degree in 2022. She has also enjoyed being in activities throughout high school such as volleyball, club volleyball, softball, marching band and concert band as well as roles in high school musicals. Rachel has played the cello since she was four years old and is currently in the Preucil School of Music string orchestra and cello choir. In her spare time, she also enjoys volunteering at her church and being a part of the youth church choir. Rachel has also worked as a lifeguard for the West Liberty City and Rec Department in 2019 and 2021.
Rachel is looking forward to pursuing a degree in engineering at Iowa State next year.
Aspirations:
Rachel wants to use her current knowledge of Spanish & STEM along with the education, connections and groups such as Engineers Without Borders at Iowa State to make positive changes in our world, help to create solutions and collaborate with others with similar goals.
Erik Shoesmith, United Township High School
$2000 – Constellation Corporation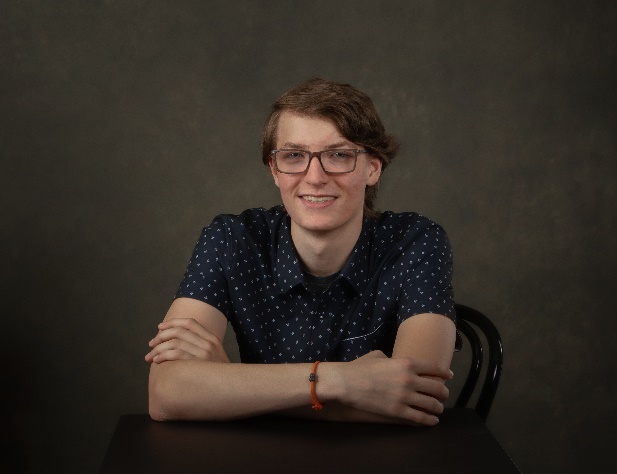 Erick Shoesmith is a senior at United Township High School in East Moline, Illinois. He has an unweighted GPA of 3.95, and got a 1460 on the SAT with a 790 in the math section. Throughout high school, he has taken many accel, and dual-credit classes, and is dual enrolled at Black Hawk College. Erick has been on two FTC Robotics teams, and is currently the captain of one. He is a member of the National Honor Society, and was in the top 10 students of his class of 423 his freshman year. Freestyle skiing is one of his greatest passions outside of school. When it is not snowing, he can be found on a mountain bike! Erick plans to get a masters in mechanical engineering or robotics engineering from the University of Illinois, and get a job developing autonomous robots or vehicles.
Aspiration: Erick hopes to use his education to  improve people's lives through technology and automation.
Emma Miller, Central DeWitt High School
$2,000 Society of American Military Engineers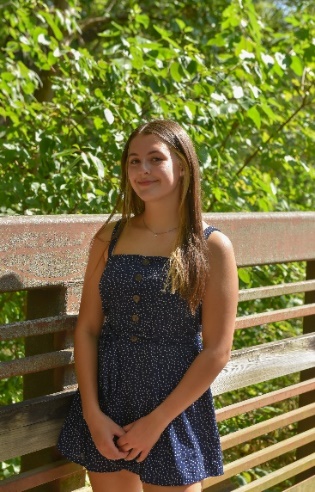 Emma Miller is a senior at Central DeWitt High School and has a 4.0 GPA. Throughout high school, Emma has been involved in Speech, Special Olympics, National Honors Society, and has been on the Honor Roll for all four years. She is currently serving as Student Council Vice President, is a senior editor for her school's yearbook and paper, and was her school's Drum Major in the fall. She is very thankful to the Society of American Military Engineers for this opportunity.
Emma is planning on pursuing a degree in Environmental Engineering.
Aspiration: Emma hopes to make the world a more beautiful and better place, as well as help represent the future of women in STEM..
Emma Porter, Bettendorf High School
$1,500 Leadership Iowa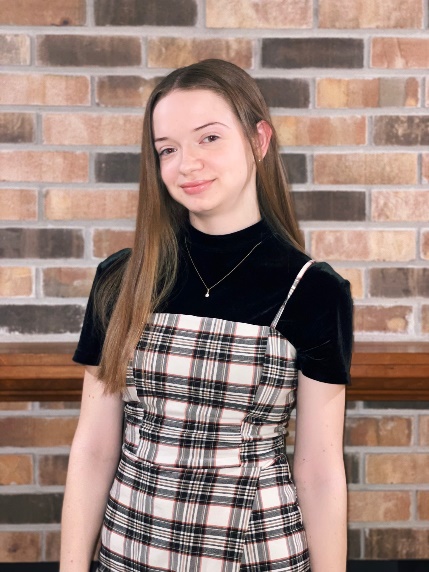 Emma Porter is a senior at Bettendorf High School with a GPA of 4.0. She is involved in the National Honor Society. She has taken several honors and AP courses and has received the
Highest Honor Roll certificate each semester throughout high school. Over the past four years, she has participated in choir, show choir, and tennis. In addition, Emma has lettered in academics, music, and received a varsity letter for tennis. She works for Michaels, the craft store, during the summer and on the weekends during the school year while also participating in multiple community services projects through the National Honor Society and the River Bend Foodbank.
Emma plans to attend Iowa State University this fall to major in Chemical Engineering.
Aspirations – Emma plans to obtain a Chemical Engineering job where she can help develop solutions for environmental health.
Aubrie Kruse, Northeast Community School District
$1,000 American Society of Agricultural and Biological Engineers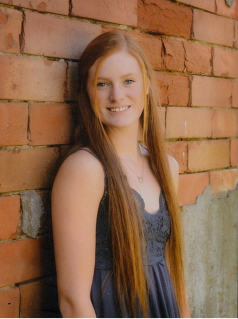 Aubrie Kruse is a senior at Northeast High School with an unweighted 3.9 GPA. She is also duly enrolled at Clinton Community College with a 4.0 GPA. Throughout her 4 years of high school, she has been active in softball, volleyball, basketball, track, National Honor Society, FFA, 4H, and Future Christian Athletes (FCA). She has a four-year varsity letter in volleyball and a three-year varsity letter in basketball and track. Aubrie has earned an Academic All-Conference Award and Iowa Girls' High School Athletic Union Academic Achievement Award in all four sports. She was selected and participated in Girls State by the Miles Legion during the summer of 2021. She has been involved in her community by volunteering to help with ditch clean up for 4H, and clean 4H barns after the county fair. She has also helped during the Miles Legion suppers. Aubrie painted and cleaned the Miles Thresher grounds. During confirmation class, she helped serve food and collect money for bingo night and worked the Fall Festival games at St. Joseph's church. Aubrie intends on attending Iowa State University to earn a degree in agricultural engineering.
Aspirations: Aubrie hopes to pursue a career in agricultural engineering. She has grown up on a farm and has been interested in the agricultural industry for as long as she can remember. She would like to help improve agriculture equipment so the farmers can work more efficiently and effectively.
James Steele, Moline High School
$1,000 IEEE Iowa Illinois Chapter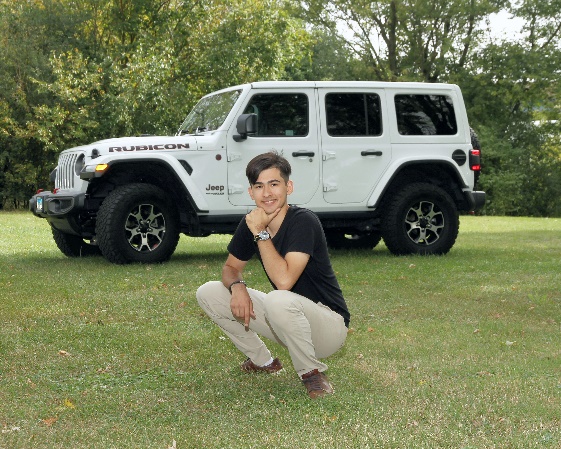 James Steele is a senior at Moline High School where he has maintained standing in the top 10 students all four years.  He is on the National Honor Society, currently serving as Secretary, and was selected for the College Board National Hispanic Recognition Program.  Throughout high school, he has enjoyed all four classes in Moline's 4-year engineering program through Project Lead The Way (PLTW).
James is the Founder and President of the Moline Programmers Club (MOPRO) where he leads the meetings and teaches a group of dedicated members to program in python.  He taught himself to program in python beginning at the age of 13.  He then completed a summer class through Stanford University in Programming Methodology and founded the club as a way to inspire fellow students to enter the field and to further his interests.  James is a member of the Moline Speech team and represented Moline High School in Extemporaneous Speaking at Regionals.  He is a member of Minority Leaders of Tomorrow, serving as its Treasurer, and a member of Book Ends Book Club.  James played on the school tennis team during his freshman and sophomore years before the pandemic closed in person practice.
Outside of school, James played Violin I for two years on the Youth Philharmonic Orchestra of the Quad City Symphony Youth Ensembles (QCSYE) and he also played Bass Guitar for two years on the Bix Beiderbecke Memorial Youth Jazz Band.  James is currently a member of the Horological Society of New York, the oldest horological society in the US, and has a great interest in horology.  He is also an avid admirer of Art Deco architecture and style.
James plans to study Electrical Engineering and Computer Science (EE CS) at Yale University where he was admitted under the Early Decision admission cycle.
Aspirations:  James plans to work in artificial intelligence with a large technology company, eventually to become a philanthropist and improve the lives of others in his community and the world.
Isabelle Smith, Sterling High School
$1,000 Quad City Engineering and Science Council Community College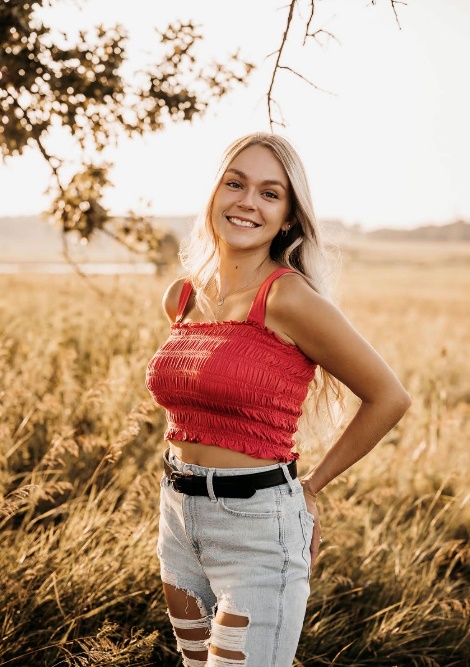 Isabelle Smith is a senior at Sterling High School with a 4.2 GPA. Isabelle has been enrolled in many AP and Accelerated classes throughout her years. She has had straight A's during her high school career. She is active in many extra curriculars including Student Council, Choir and Madrigals. She previously ran distance for Track and Cross Country and won Best Teammate Award. She was accepted into National Honor Society which has led her to actively volunteer for her community. Some of this volunteer work includes doing activities with residents at nursing homes, for United Way, and many other organizations. Another program she was accepted into was the Rotary Student Excellence Program which revolves around service, encouraging high ethical standards and building good and peace in the world.
Isabelle has planned to major in Biology at Kirkwood Community College in Iowa City starting in Fall of 2022.
Aspiration: Isabelle hopes to use her degree in Biology to become a Marine Biologist on the gulf coast of Florida in the warmer months and wants to travel to less fortunate countries in the colder months to teach about marine life and how to help our oceans.
Margaret Nedved, Orion High School
$2,500 Quad City Engineering and Science Council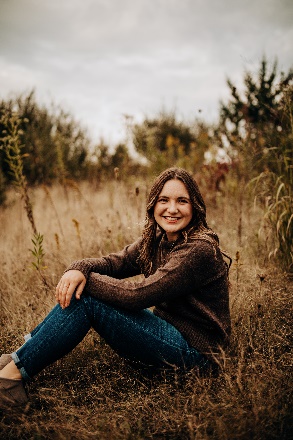 Maggie Nedved is a senior at Orion High School in Orion, IL. She is ranked number one in her class with a 4.0 unweighted GPA and is Co-President of her school's chapter of the National Honor Society. She currently serves as her student council's vice president and helped her school win second place in their division at the QC Student Hunger Drive. Throughout her four years of high school she has been captain of the cross country and track distance teams and a leader for her Fellowship of Christian Athletes huddle. She was selected for the TRAC Academic All-Conference team for her achievements on the track and in the classroom.
Maggie has been involved with the Quad City Symphony Youth Ensembles for the past nine years and has played viola in the Youth Symphony Orchestra for the last four years. Furthermore, she has been selected for the Illinois All-State Orchestra the past three years. Maggie enjoys sharing her love of music with others by playing viola weekly at Mary Our Lady of Peace Catholic Church in Orion, Il and playing for elderly in nursing homes. She is an active member in her youth group and the Teens Encounter Christ (TEC) community.
Maggie plans to attend Iowa State University to major in chemical engineering and minor in music and Spanish.
Aspirations: Maggie hopes to complete her chemical engineering education and work in researching and creating new pharmaceuticals. She hopes to inspire other girls to pursue STEM related careers.
Sarah Eckert, Cornerstone Academy
$2,500 Quad City Engineering and Science Council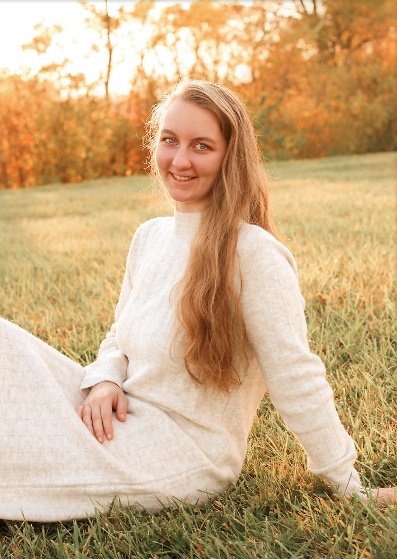 Sarah Eckert is a high school senior in Davenport and will be attending Concordia University Wisconsin for a doctorate in pharmacy. She enjoys eating ice cream, studying, and playing piano. Sarah is an active member of FRC 5985 Project Bucephalus in Australia and also a proud mentor of FTC 8813 The Winter Soldiers. Her greatest accomplishments are those that have been beneficial to others. She is deeply humbled by the undeserved support and encouragement she has received throughout the years. Sarah is beyond grateful for her phenomenal family and her wonderful friends here and in Australia.
Aspiration: To develop the most effective vaccines and medications that can treat or cure various diseases to improve quality of life.
Silas Hoffman, Muscatine High School
$2,500 Jeffrey Richland Memorial Scholarship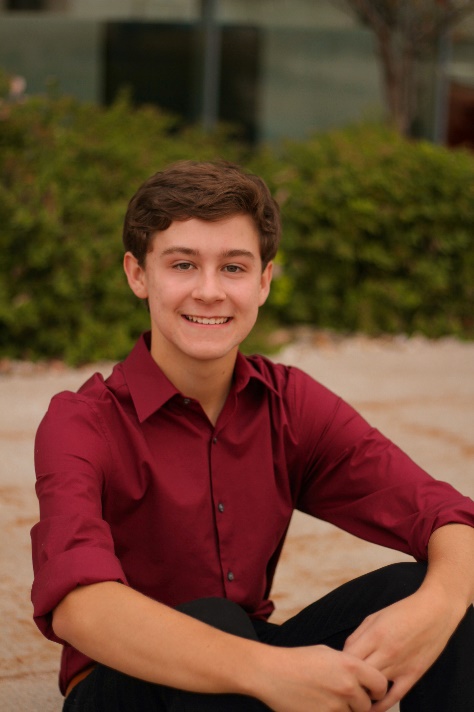 Silas Hoffman is a member of the National Honor Society with a 4.46 weighted GPA, driven by completing eight AP courses and three Project Lead the Way (PLTW) courses. Silas is currently employed at HNI Corporation as a Product Design Engineer (intern) via Muscatine High School's Work Based Learning (WBL) program. Based on course selection and success in his WBL position, Silas has earned the MHS designation of "Scholar of Industrial Engineering and Technology". Silas has been very active in cross-country, tennis, and especially FIRST Robotics Competition (FRC) – serving his robotics team as "Team Captain" for 2 years and "Drive Team" member for 3 years. Silas regularly serves younger students at his church and is involved in FCA (Fellowship of Christian Athletes) leadership at his school.
·         Nearly three years ago, Silas founded his first of several non-profit efforts "Robots for Kids", raising funds to cover the purchase of and provide access to inquiry-based robot 'kits' in the school district's elementary school classrooms.
·         Silas brought technology to the other end of the age spectrum when he raised funds again, this time to purchase and provide safe/stimulating physical activities for our county's senior citizens in assisted living, including those with Alzheimer's disease.
·         Impacted by multiple suicides in his community, Silas created 2500 + keychains and backpack tags so every student (7-12th) and adult (teacher/staff) in his school district's junior & senior high schools would receive the message "It's OK Not to be OK;" on a daily basis.
Silas plans to major in engineering at Iowa State University beginning this fall.
Aspiration:
"Be an engineer that not only impacts the world through a lifetime of engineering work projects but also through a lifetime of volunteer community projects, including efforts to promote STEM."