Results from 11May18 Cardboard Boat Race Competition
The 10th Annual QCESC Cardboard Boat Race Competition was held on Friday, May 11, 2018. The event was held at the City of Bettendorf Middle Park Lagoon. 35 high school teams from six area high schools competed along with a special adult challenge with 2 local educators.
Link to 294 event photos (taken by Tom Stewart)
Link to Event Video via Drone from Chris Arevalo, Bettendorf High School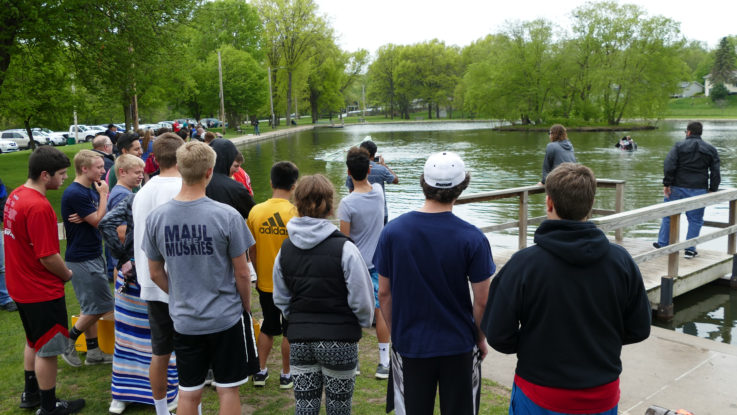 Event Challenge: Teams from area high schools will design and construct a one or two-person vessel made from cardboard. It must be maneuverable and stay afloat for approximately 600 yards. The boats will compete at the Bettendorf Middle Park Lagoon. The boats will be timed from the moment they leave the lagoon dock to the time they return, with the fastest time winning the competition.
Awards:
Top 3 teams based on fast time will receive one picture trophy per team and individual medals for each team member.
Team with most innovative design as judged by the QCESC will receive one trophy.
The competition is part of the QC High School Tech Challenge. High school teams and individuals received points from each of the 3 QC Tech Challenge events (Battle of Bridges Contest, Trebuchet Egg Throw Contest, and Cardboard Boat Race. A traveling trophy is provided to the top high school and an award to the top scoring individual along with a scholarship.
Congratulations to the four teams that received awards!
1st Place – Time of 2:10
Bettendorf High School
Chris Arevalo & Lewis Zachary,
Team Name : What Ever Floats Your Boat

2nd Place – Time of 4:05
Pleasant Valley High School
Noah Vance & Chris Mahoney
Team Name: Noah's Ark
3rd Place – Time of 4:31
Moline High School
Katie Comp & Lauren Brahm
Team Name: Billy Goat Boat
Judges Award: Most Innovative Design
Davenport Central High School
Nick Vazquez, Sarah Van Liere & Jackson Richter
Team Name: Outlaws
Link to complete results for all 35 teams
Thanks to our 11 volunteers who supported the event from Exelon, John Deere, Arconic, Project Lead the Way, and Collabera!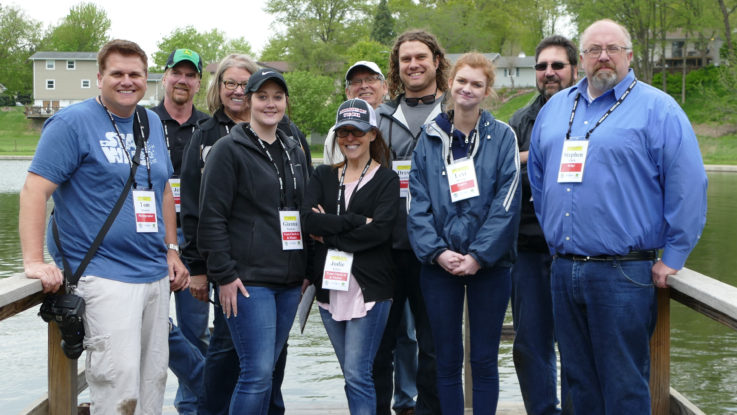 Special thanks to the City of Bettendorf for hosting the event and taking care of the disposal of the cardboard and to Dan Drexler from Bettendorf High School for support!
News Media Articles:
The 2019 event is tentatively scheduled for Friday, May 10, 2019.
---
Cardboard Boat Race Related Information:
Link to Cardboard Boat Race Competition Guidelines & Rules
Link to Cardboard Boat Design Steps
Event All Time Course Records:
Student Course Record
2:03 – Brayden Weinschenk & Levi Moser, Pleasant Valley High School – 28May12
Teacher/Adult Course Record
2:24 – Dan Drexler, Bettendorf High School – 20May13
Number of Participtes
57 teams, 139 students from 7 high schools (Alleman, Bettendorf, Durant, Maquoketa, Moline, Pleasant Valley, and Rivermont Collegiate) – 13May16
For further information or questions, please contact contact Carl Loweth, QCESC STEM Coordinator at carl.loweth@gmail.com or via phone at 563-505-1196.
Link to past event photos: