Announcing our next STEM Teachers Night Out: December 16th at Forest Grove Elementary.  The students will be presenting to us on their recent "Survival Projects".
The free events provide a forum for STEM Teachers, School Administration and key STEM Stakeholders to collaborate and share information & ideas and see local STEM education & business STEM related facilities in Iowa & Illinois.
If you have any suggested hosting locations or topics for future events, please send an e-mail to STEM@QCESC.org
——————————————————————————————————————–
Thanks to the 20+ attendees at our October 27 STEM Teachers Night Out held and our guest STEM Teacher speakers, Greg Smith (Davenport West High School) and Dan Drexler (Bettendorf High School).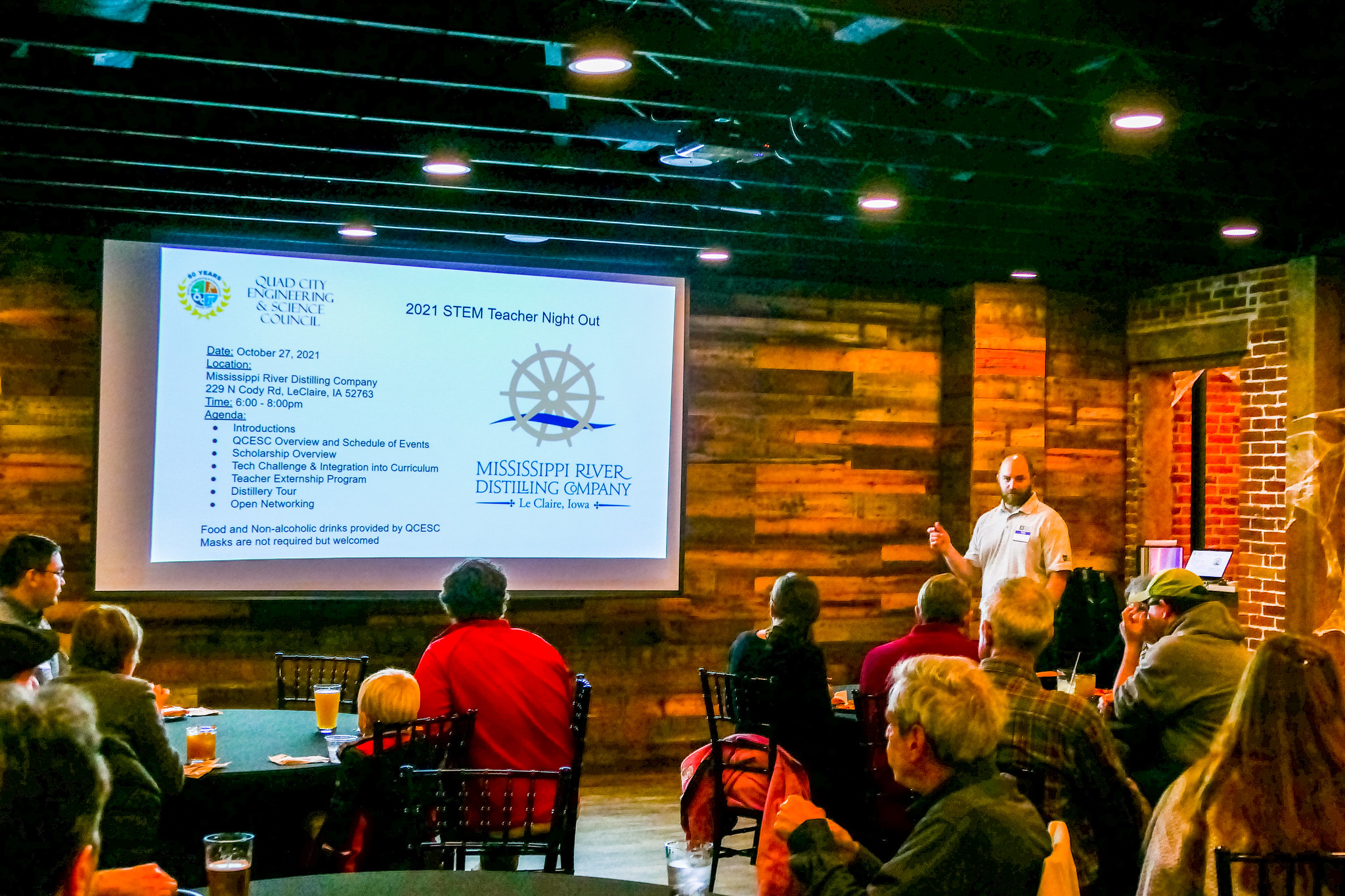 ——————————————————————————————————————–
Past STEM Teacher Night Out Events: