STEM Teacher Night Out events have been coordinated by the QCESC since 2009.  The free events provide a forum for STEM Teachers, School Administration and key STEM Stakeholders to collaborate and share information & ideas and see local STEM education & business STEM related facilities in Iowa & Illinois.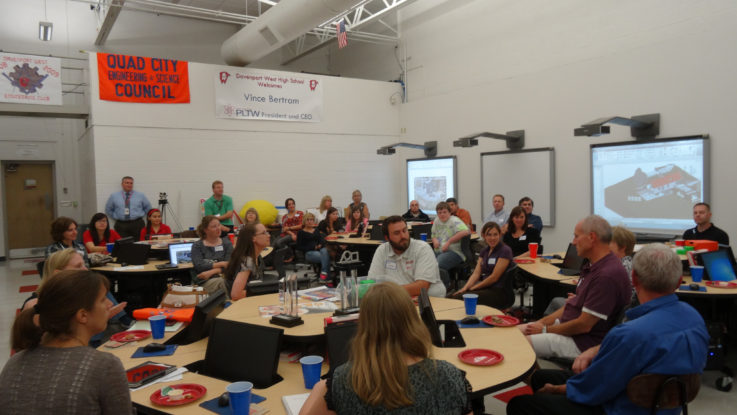 The last STEM Teachers Night Out was virtual and held on Thurs, 21Jan21 with links to the presentations below.
Plans for the next STEM Teachers Night Out are underdevelopment and will be posted once finalized.
If you have any questions or suggestions for future STEM Teacher Night Out events including hosting once it's safe from COVID-19, please email the STEM Coordinator at STEM@QCESC.org
Past STEM Teacher Night Out Events: