April Society Spotlight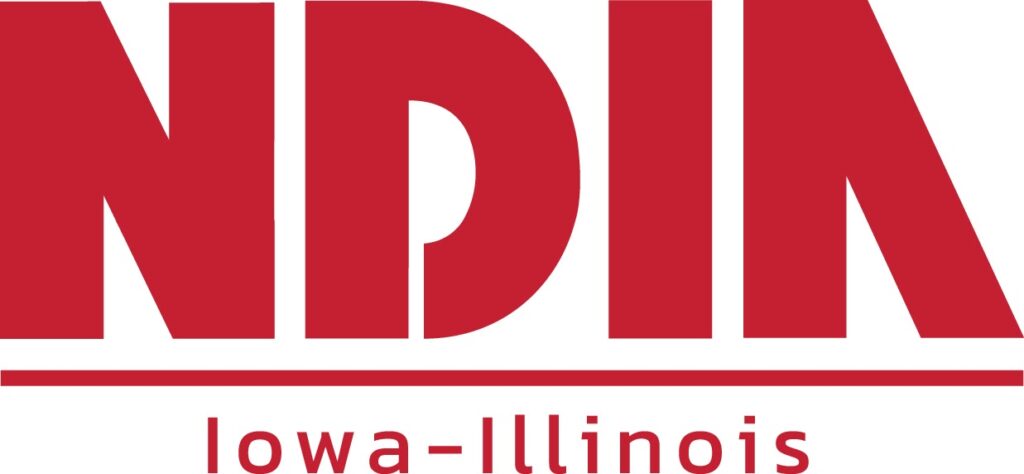 The National Defense Industrial Association (NDIA) is America's leading Defense Industry association promoting national security. It is a non-partisan, non-profit educational association headquartered in Arlington, Virginia. The Iowa-Illinois Chapter, as an arm of the national association, provides geographic coverage for Iowa and the western 1/3 of Illinois, furthering the national objectives and policies. Its mission is to:
Champion issues that contribute to the strength, resiliency and capacity of the industrial base
Build a vigorous, responsive and collaborative community in support of defense and national security
Convene legal and ethical forums for exchange of ideas, information, viewpoints and capabilities
The NDIA Iowa-Illinois Chapter, started in 1945, is dedicated to a strong national defense through industrial preparedness. NDIA has a long history of focused efforts in support of the industrial base, both private and government organic capabilities. The Chapter locally accomplishes this support by facilitating the open exchange of ideas among government and industry on topical issues through seminars and symposiums we host. Those direct activities coupled with our other community involvement provide a heightened awareness of the Chapter and its mission.
The NDIA Iowa-Illinois Chapter collaborates with and supports QCESC with funding and volunteers for numerous events and scholarships. Its Chapter website www.ndia-ia-il.org includes information on the organization, news, events, and joining NDIA.
"We are excited about new additions to the Chapter Board that will help grow and revitalize the Chapter. Although COVID has greatly impacted our usual Symposium and other operations, we are adapting through use of Zoom and look forward to providing future networking symposiums and continued support of STEM scholarships and activities." states Celia Hadden, Chapter STEM Coordinator.The next Chapter Board Meeting will be via Zoom on 11 May 2021, 5pm. Contact admin@ndia-ia-il.org if you wish to get a link to attend virtually or are interested in further information about NDIA.