August Sponsor Spotlight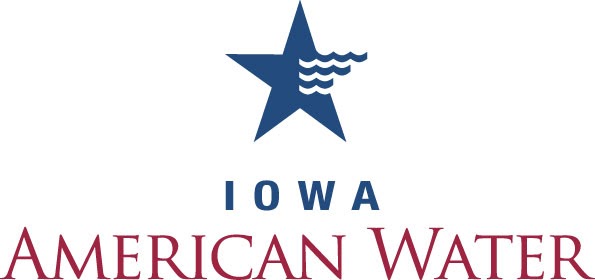 Iowa American Water, a subsidiary of American Water (NYSE: AWK), is the largest investor-owned water utility in the state, providing safe, clean, affordable, and reliable water service to approximately 213,000 people in eight eastern Iowa communities. QCESC would like to thank Iowa American Water for being a sponsor and for its employees that generously volunteer at our STEM events.
Headquartered in Davenport, the company and its 73 employees have been serving customers in the Iowa Quad Cities and Clinton for over 145 years. With a history dating back to 1886, American Water is the largest and most geographically diverse U.S. publicly traded water and wastewater utility company employing more than 7,000 dedicated professionals who provide regulated and market-based drinking water, wastewater, and other related services to more than 15 million people in 46 states.
Iowa American Water cares deeply about providing essential water services that are vital to its customers' lives every day. The company is committed not only to delivering high quality, exceptional water service but also to protecting water, our most precious natural resource and striving to have a positive impact on the environment and the communities it serves.
The team at Iowa American Water includes engineers, scientists, chemists, environmental specialists, state-certified plant and treatment operators, technology professionals, financial analysts, distribution and plant mechanics, and customer service representatives. Through the dedicated efforts of this team, customers are provided with safe, reliable water that meets or surpasses all U.S. Environmental Protection Agency and Iowa Department of Natural Resources quality regulations, which keeps life flowing in the communities served by the company.
Iowa American Water believes it is important to encourage students at an early age to start developing an interest in STEM. The opportunity to partner with QCESC and continue to focus efforts on STEM learning is a perfect match. For example, for many years, Iowa American Water has provided on-going support to Davenport West High School's INSPIRE Engineering students as they developed, tested, and put into action a water treatment device that will solve real world water quality problems in Kenya and possibly around the world. The company's water quality and environmental compliance supervisor serves as an ad-hoc advisor to these innovative students as they continue their work on this important, life sustaining project.
"We understand the critical importance of supporting student STEM programs because the jobs of the future, in our company and in our service communities, depend on a workforce proficient in math and science. Our utility professionals would not be successful in keeping the water flowing to our customers without a strong foundation in these disciplines," said Lisa Reisen, external affairs manager. "Jobs in the water industry, many of which are STEM-related, offer individuals stability, economic independence, and the ability to make meaningful contributions to the local community in a sustainable career field. Globally, these same individuals can impact international markets with careers that address the world's water crisis in developing nations, water security, conservation, and infrastructure management," she added.
To learn more about opportunities at Iowa American Water, visit iowaamwater.com.