Volunteers Needed Quad City area FIRST Events 


Following is information for multiple events with links for technical and non-technical volunteer roles – no prior experience for most volunteer positions. College and high school students are welcome to volunteer.
Are you looking for a way to share your skills, talents, passion, have fun and positively impact the lives of students ages 4-18 in the Quad Cities?  It doesn't matter which FIRST program you volunteer for, you will always walk away at the end of the day with a sense of pride and fulfillment, knowing that you have helped our youth experience something special that they would not have without FIRST and without your support. 
No prior experience is required for most volunteer roles including judges or referees with both technical and non-technical backgrounds welcome.  Volunteers are being sought for the below upcoming in person events.   Please apply and indicate the volunteer positions are interested in supporting.  
---
FIRST Tech Challenge Events:
FIRST Tech Challenge students learn to think like engineers. Teams design, build, and code robots to compete in an alliance format against other teams. Robots are built from a reusable platform, powered by Android technology, and can be coded using a variety of levels of Java-based programming.  This year's challenge is POWERPLAY competing in an energy-driven game that tests the limits of performance, efficiency, and endurance to power innovations forward.
Note:  Qualifying tournaments shown in red below which require a large number of volunteers including judges.  
18Feb23 – QC Iowa Super Qualifier Tournament
---
Completed events for 2022 – 2023 
FIRST LEGO League Challenge Events 
Friendly competition is at the heart of Challenge, as teams of students ages 9-14 engage in research, problem-solving, coding and engineering – building and programming a LEGO robot that navigates the missions of a robot game. For this year's SUPERPOWERED challenge, teams will focus on energy. They'll explore the ways in which energy is essential to our lives and consider where energy comes from, how it's generated, how it's distributed, and how much is being used.
Sat, 3Dec22 Quad Cities – East Moline Qualifiers
 Sat, 10Dec22 Quad Cities – Davenport AM & PM Qualifiers 

13th Annual hosted at the Putnam Museum and Science Center in Davenport, Iowa 
Event supported a total of 31 FIRST LEGO League Challenge and 1 FIRST LEGO League Explore teams.
AM session
PM session
The breakdown for the 31 teams that competed by city:

Bettendorf 13
Camanche 1
Cedar Rapids 3
Davenport 4
Eldridge 1
Leclaire 1
Long Grove 1
Muscatine 1
Pleasant Valley 1
Rock Island 1
Wapello 2
West Branch 2 
FTC completed Events:
12Nov22 QC Iowa Hydro League Meet 
19Nov22 QC Iowa Hydro League Meet 
19Nov22 QC Illinois Western League Meet 
---
Need help signing up to volunteer Download the Volunteer Registration User Guide 
Note:  In order be assigned to a volunteer position, adult volunteers will need to pass the background check initially the first time they create an account and apply as part of FIRST's Youth Protection Program.  Note:  you are not required to provide your social security number and there is no cost to you for the background check.  The background check is done the first time you apply and thereafter ,every three years.  A background check for minors is not required.
Volunteers will receive an e-mail when you have been assigned to a role.
FIRST History:
FIRST was founded in 1989 by Dean Kamen (inventor of the Segway) with their mission to inspire young people to be science and technology leaders, by engaging them in exciting mentor-based programs that is much #MoreThanRobots by building science, engineering and technology skills, that inspire innovation, and that foster well-rounded life capabilities including self-confidence, communication, and leadership.
(Link to amazing FIRST student impacts)
Links to key information about volunteering with FIRST:
Links to further information on FIRST programs: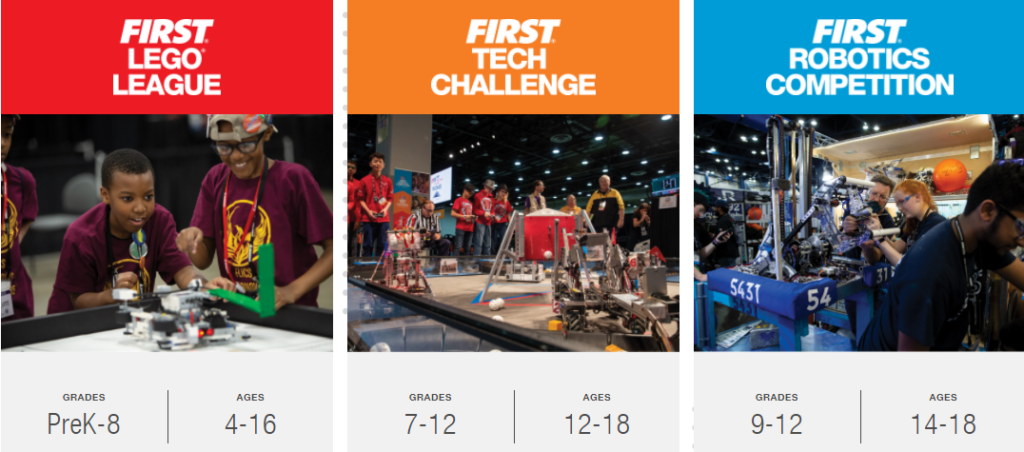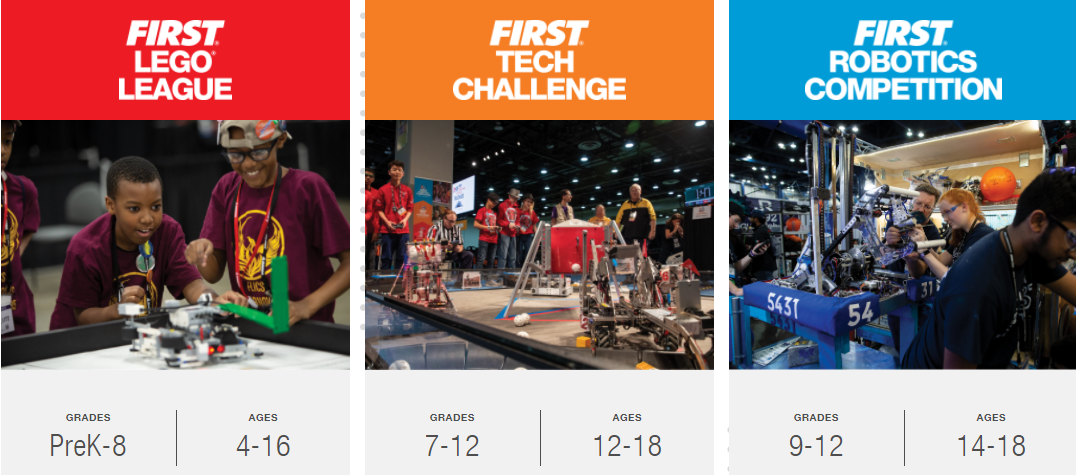 If you have any questions regarding volunteering at Quad City area FIRST events, send an e-mail to [email protected]