The QCESC STEM Celebration will be held on February 22, 2024 at a location to be determined.
Come join us to celebrate Science, Technology, Engineering, and Math (STEM) accomplishments from the community over the past year.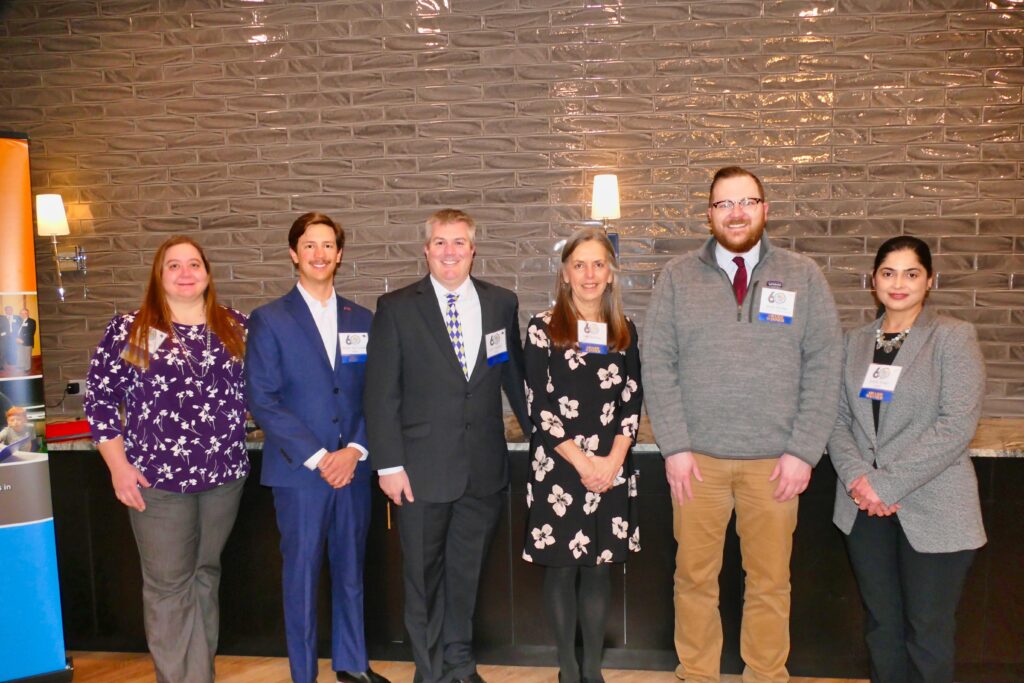 The 61st Annual QCESC STEM Celebration will provide a great opportunity to network with others who are connected to STEM. It also showcases many of the great efforts and accomplishments of educators, professionals, and students in the region.
This annual event will award over 20 STEM scholarships to the top local high school seniors along with QCESC STEM awards for Engineers, Scientists, Teachers, Societies, and Volunteers.
STEM related organizations wishing to have a display during the social hour can register here.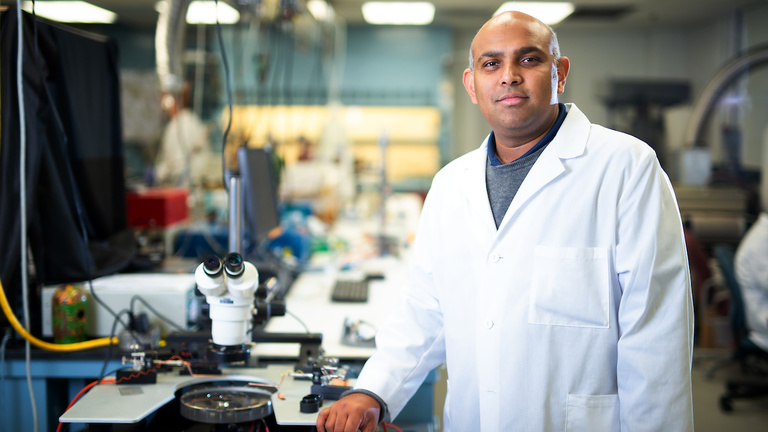 Keynote Speaker: Syed Mubeen, PhD, Director, Syed Mubeen Research Group and Assistant Professor, Department of Chemical and Biochemical Engineering, University of Iowa and Chief Scientific Officer, SunHydrogen Inc.
Dr. Mubeen is a University of Iowa Chemical Engineering Professor and Chief Scientific Officer and Founder of two start-up companies focusing on Hydrogen and Clean Water. His expertise is in the intersection of nanotechnology and electrochemical engineering, specifically in solar fuel, chemical production, and water treatment. Dr. Mubeen also directs graduate admissions for the chemical engineering program at the University of Iowa. He has authored more than 50 peer-reviewed papers and has been cited over 5,500 times.
"Powering the Future: A Look at Energy Evolution"
Summary:
The presentation will introduce the evolution of energy infrastructure from the past to the present and future. It will cover the historical development of energy infrastructure and its current state, as well as the challenges and opportunities for the future of energy infrastructure. The presentation will explore the various forms of energy, such as fossil fuels, nuclear, and renewable energy, and specifically discuss the challenges and opportunities for sustainable energy and how it can be integrated into the current energy system.
2023 Event Schedule: (Tentative)
4:30 – 5:45 PM – Networking and Social Hour
Appetizers and Cash Bar
6:00-8:15 – Program

Sit-down dinner (food choices made at time of registration)

Presentation of the 2023 STEM Scholarships

Presentation of 2023 QCESC Awards

Announcement of New Members of:

Order of the Engineer Link
The Pledge of the Computing Professionals

Keynote Address
Closing
For questions about the program, please reach out to [email protected].
---
Thank you to our Current Sponsors
If your company or organization is interested in being a QCESC sponsor, send an email to [email protected].
PLATINUM Sponsors
GOLD Sponsors
SILVER Sponsors
Bronze Sponsors
---
If you have further questions, send an e-mail to [email protected]