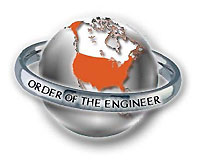 QCESC Order of the Engineer Link #271
Nominations are always open to join Link #271, though 2023 nominations are already closed.  2024 nominations are currently being accepted, including self-nominations.
The induction celebration will be coordinated with the 2024 QCESC STEM Celebration. Please contact Dan D'Alessandro with any questions or for further details.
Nominations can be submitted online here by February 15, 2024
For more information and history about the Order of the Engineer, go to http://www.order-of-the-engineer.org/
Local History: The QCESC Order of the Engineer Link #271 was established in 2011 and now has 35 members.  The Order is not a membership organization; there are never any meetings to attend or dues to pay. Instead, the Order fosters a unity of purpose and the honoring of one's pledge lifelong.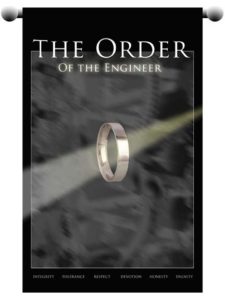 " I am an Engineer. In my profession I take deep pride. To it I owe solemn obligations. As an Engineer, I pledge to practice integrity and fair dealing, tolerance and respect; and to uphold devotion to the standards and the dignity of my profession, conscious always that my skill carries with it the obligation to serve humanity by making the best use of the Earth's precious wealth. As an Engineer, I shall participate in none but honest enterprises. When needed, my skill and knowledge shall be given without reservation for the public good. In the performance of duty and in fidelity to my profession, I shall give my utmost."
---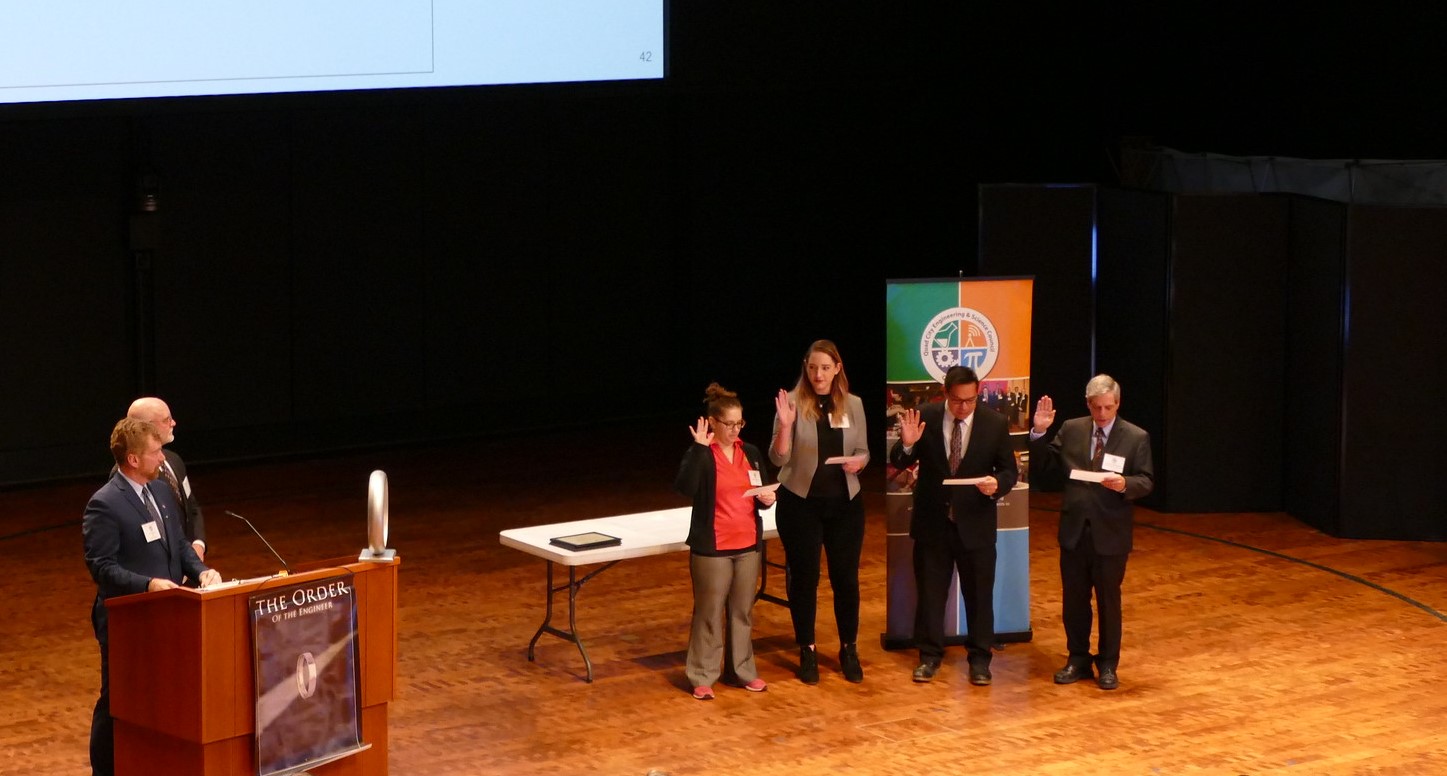 Feb 2019 – Amanda Pietsch, Robin Willick, Ruben Herrera, Dan D'Alessandro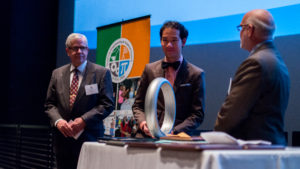 Feb 2017  – Tom Hein, Steve Wong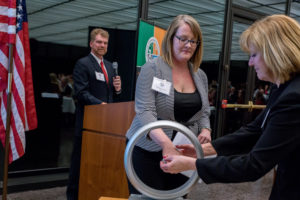 Feb 2016 – Danielle Frank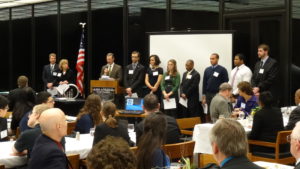 Feb 2015 –  Jeffrey Richland, Judah Richardson, Harlan Chernoff, Sir Walter Richardson, Monica Hurley, Kaley McLain, Nick Spencer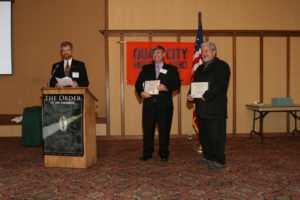 Feb 2014 – Luis Gaeta, Martin Valentine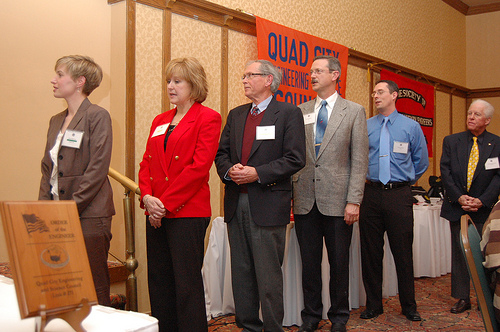 February 20, 2013 New Member Induction:
Left to Right: Anne Ryerson, Cynthia Krist, Carl Loweth, Brad Keleher, Joshua Drake, and Tom Richmond
Link to All 2013 Related Induction Pictures
---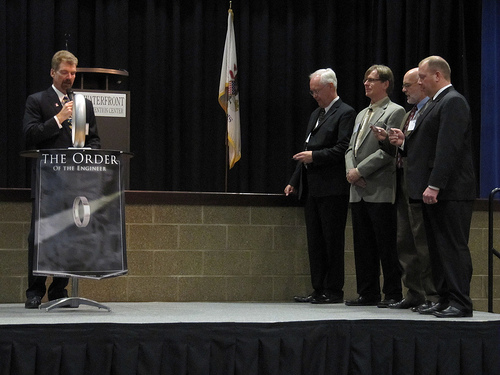 March 2, 2012 Inductees:
Left to Right: Jeff Melvin QC Link Chair, Steve Mapley, Barry Murchie, Chris Hebel, and Chris Townsend
---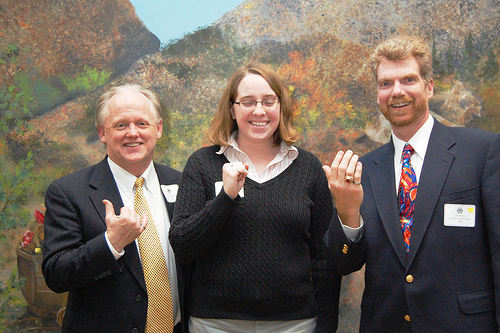 February 24, 2011 Initial Inductees:
Left to Right: Pat Barnes, Brenda Fry, and Jeff Melvin.
---
Link #271 Members:
February 21, 2019
Amanda Pietsch
Robin Willick
Ruben Herrera
Dan D'Alessandro
February 23, 2017
Steve Wong
Tom Hein
February 26, 2016
Danielle Frank, ABS Engineer, Global Rolled Products, Center of Excellence at Alcoa, inducted 2016
February 2015
Jeffrey Richland – BSEE Northeastern U, inducted 2015
Judah Richardson – BSME Rice U, MSME U of Florida, inducted 2015
Harlan Chernoff – BSME Penn State, inducted 2015
Sir Walter Richardson – BSEE U of Memphis, inducted 2015
Monica Hurley – BSME US Naval Academy, inducted 2015
Kaley McLain – BSCE Missouri University of Science and Tech, inducted 2015
Nick Spencer – BSIE St. Ambrose U, inducted 2015
February 20, 2014
Luis Gaeta, – St. Ambrose U, inducted 2/20/14
Martin Valentine, P.E. – Michigan Technology U, inducted 2/20/14
February 20, 2013
Joshua Drake, Ph.D
Daniel Bradley Keleher, P.E.
Cynthia Krist
Carl Loweth, P.E.
Tom Richmond
Anne Ryerson
March 1, 2012
Chris Hebel
Steve Mapley
Barry Murchie
Chris Townsend
February 24, 2011
Pat Barnes
Brenda Fry
Jeff Melvin