21May20 Update:  The 2020 QCESC Engineering Kids Camp (July 20 – 24, 2020) has been cancelled.   
This decision made jointly with our partners, Iowa State University & the Putnam Museum & Science Center was based on the COVID-19 outbreak.  With safety of the students, staff and volunteers being of paramount concern and the ever-fluctuating dates of when we all may find a new normal to be together safely, we felt it was prudent to make this unfortunate but prudent decision.
We are will be looking if we can accommodate some kind of fall/winter experience and offering up some 'camp' on a weekend or winter break day.
We are wishing everyone to be safe and stay healthy with plans to again support the camp in the summer of 2021.
======================================================
2019 Engineering Kids Camp Memories & Results Below
The 11th Annual Engineering Kids Camps were held on July 22 – 26, 2019 at the Putnam Musuem & Science Center.   Among the key highlights was showing the the National Geographic movie, "Apollo:  Missions to the Moon" at the all day camps.  New for 2019 was the 1/2 day camps for students in grades K-2 which sold out and included experiences with FIRST LEGO League Junior and the 2018 – 2019 Mission Moon Challenge.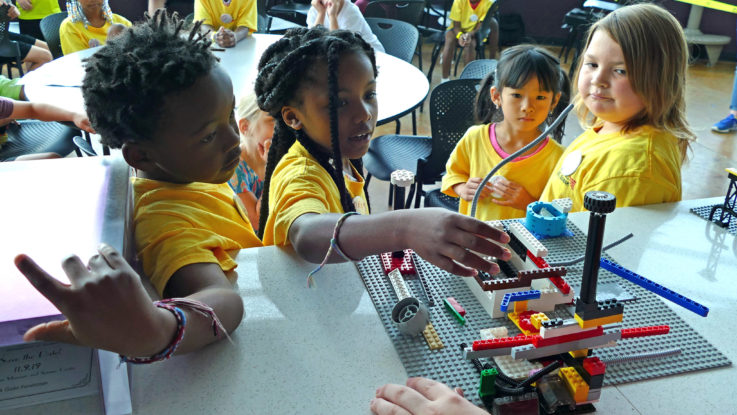 Based on preliminary results, the camp supported 319, K-8th grade students in seven one day or 1/2 day camps.  Approximately 23% of the students received scholarships with 50 volunteers supporting the events.  This included:
The QCESC would like to thank all of the amazing, 50+ volunteers who supported the camp.  The camp is only possible through the great volunteer support we receive.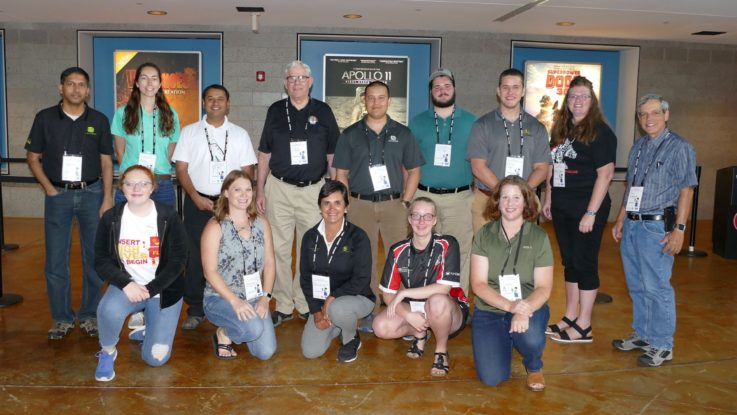 The camp is possible also through our strong partnerships with Iowa State University College of Engineering Outreach and the Putnam Museum and Science Center. Iowa State University designs the camps, trains the volunteers, and leads the hands-on sessions.  The Putnam Museum & Science Center hosts the events taking care of the registration and check-in for students.  
We would also like to thank the camp sponsors which included:  John Deere, the National Defense Industrial Association (NDIA) – Iowa-Illinois Chapter, and the IH Mississippi Valley Credit Union   (IHMVCU).
The camps include fun educational hand-on activities with challenges for various student experience levels and includes a big screen movie with along with a camp t-shirt.  The camps are supported by volunteers who are engineers and other STEM professionals including educators.
Past Camps:
---
Please forward your comments regarding this page to:
(

[email protected]

)
.
Last updated
January 01, 2017 11:34 AM