Our 9th Quad Cities FIRST LEGO League Challenge Kickoff held on Saturday, September 16, 2023 is complete.  A big thanks to our presenters, exhibitors, volunteers, special guest keynote speaker Samuel McCullum, Executive Director for STEAM on Wheels, the Putnam Museum and Science Center, and QCESC & Kickoff Planning Team!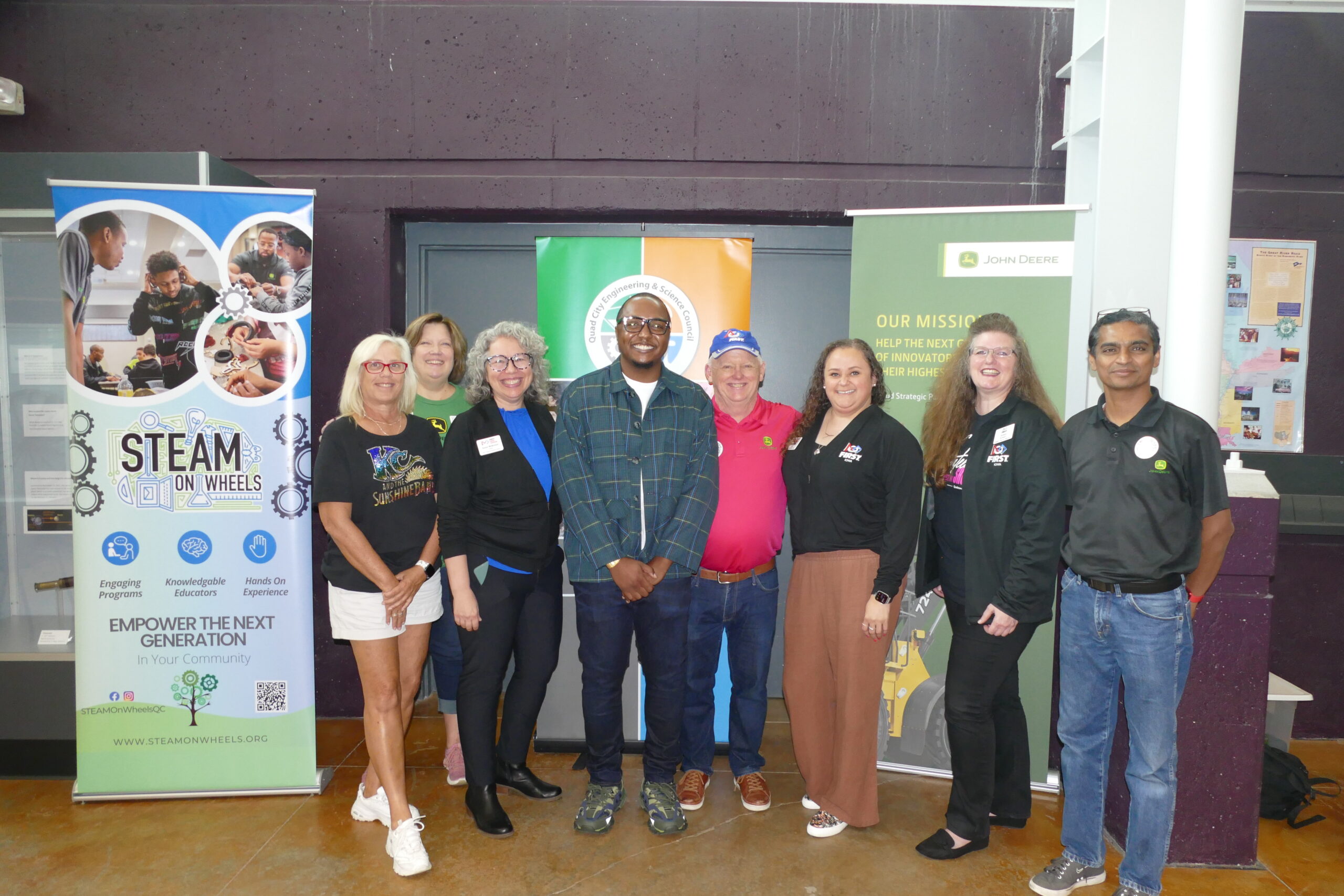 Left to right:  Sanchia Sommer, Beth Ullmark, Susan McNicholl, Sam McCullum, Pat Barnes, Yamille Pérez, Susan Eckert, and Nama Ganesh  
2023 Kickoff Resources:
The Kickoff provided a fun, interactive way to meet other teams, FIRST Volunteers, and share key FIRST LEGO League Challenge information.  Teams received innovation project guidance and insight from the keynote speaker and from local STEAM and Arts organizations.   
Next up for local FIRST LEGO League Challenge teams will be qualifiers. Local qualifiers in which we are now seeking volunteer to support the four event events.  No previous experience is required for most roles.  
Thanks very much to our exhibitors supporting the Innovation Project Challenge  
A big thanks  to our breakout session presenters! 
Strategy, Locomotion, Navigation:   Insights on strategy, locomotion and navigation including on robot design items with judge interviews. 

Lead:  FIRST LEGO League Challenge team #24775, Interdimensional Business Pigeons from Bettendorf. Team received first place at the State of Iowa Championship and represented Iowa at the FIRST World Championship in Houston in April 2023.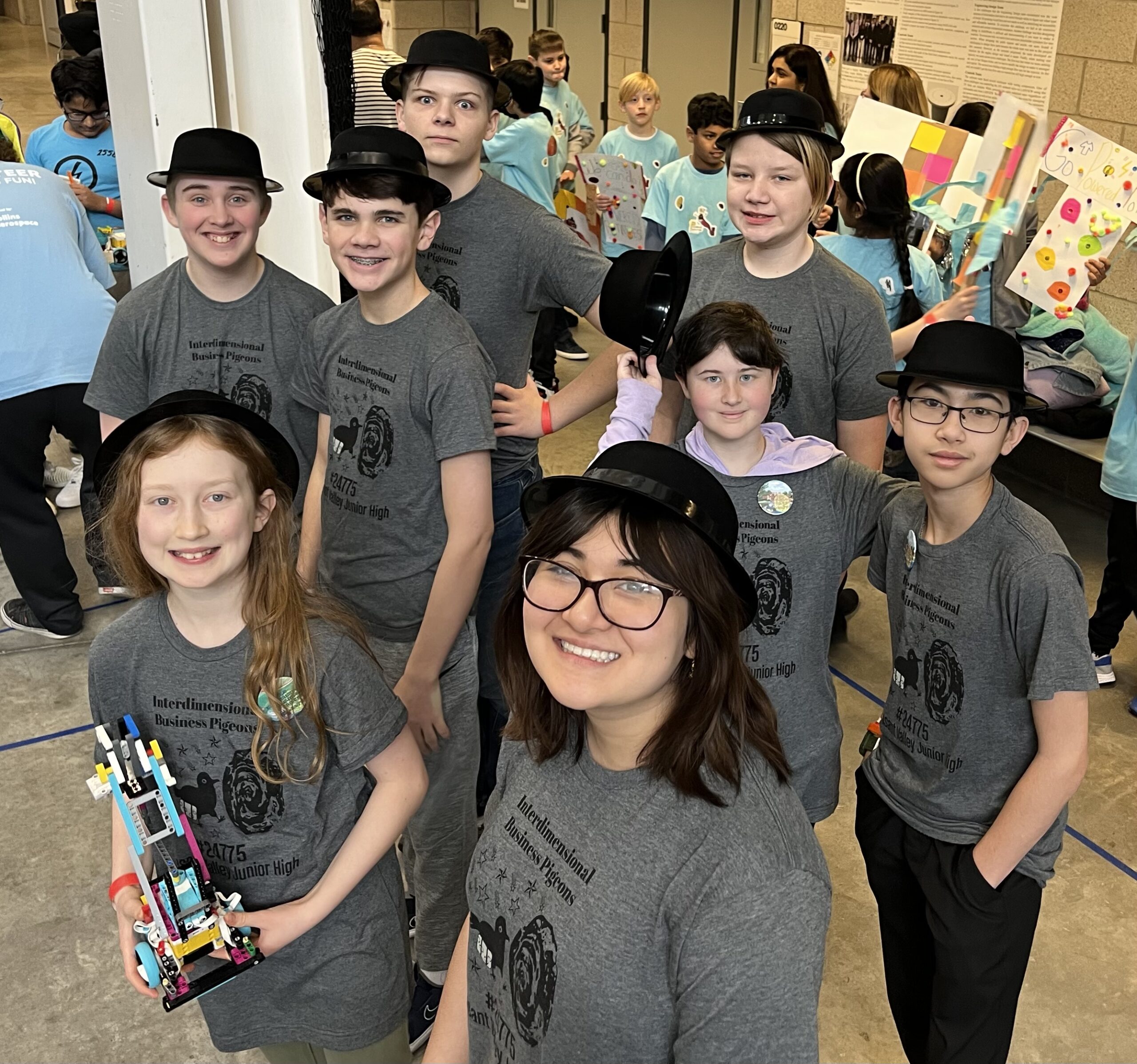 Core Values: Insights on core values including for relate items for judge interviews.
Lead: JagWIRES Team #56176 from Jordan Catholic School in Rock Island who the Robot Performance Award at the 2022 Quad Cities – Davenport qualifier and completed at the State of Iowa Championship.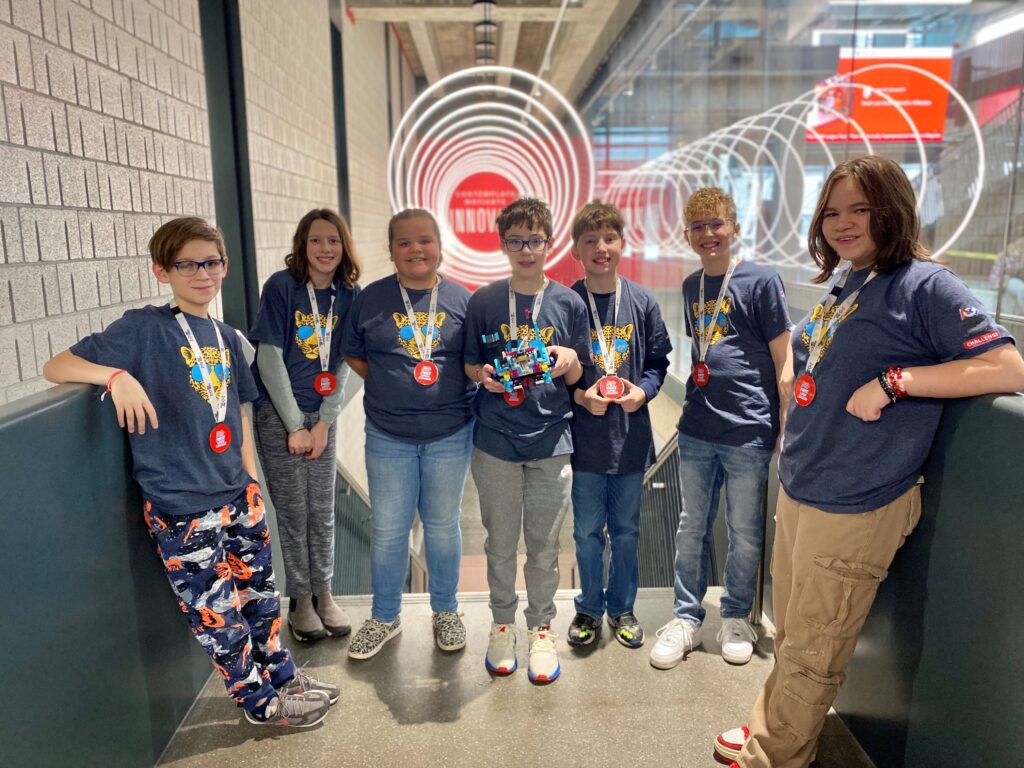 EV3 Programming: Hands-on overview of LEGO Mindstorms SPIKE Prime & EV3 programming
Lead:  The Oreo Operators Team #51759 from Bettendorf won the an award for robot design at the 2023 State of Iowa Championship.  They also were invited and participated in the Worchester Polytechnic Institute (WPI) open in Worcester Massachusetts.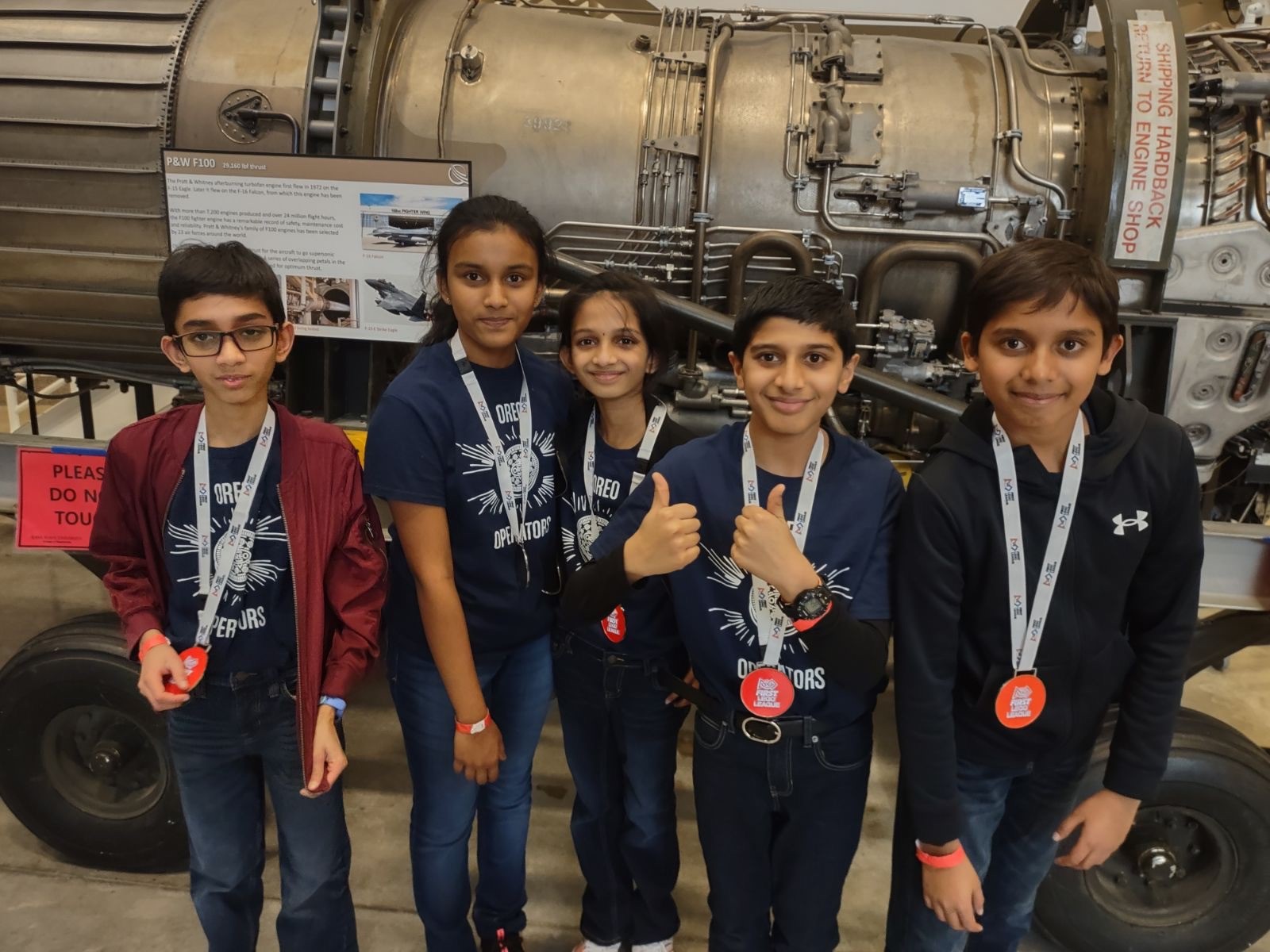 Innovation Project: Insights on the research project and global innovation award including related items for judge interview 
Lead:  FIRST Robotics Competition Team #525 Swartdogs from Cedar Falls High School.  One of Iowa's most successful FRC Teams started in 2001 with with many team members 24 blue banners.  Members of team, many of which were in FIRST LEGO League Challenge will be presenting.  


---
FIRST Progression of Program On Displays:   
FIRST LEGO League Discover demo:
Lead: Camanche School District with Sheryl Kennedy long time FIRST LEGO League coach and 2021 Iowa Southeast Iowa STEM Teacher of the Year and 2017 QCESC STEM of the Year.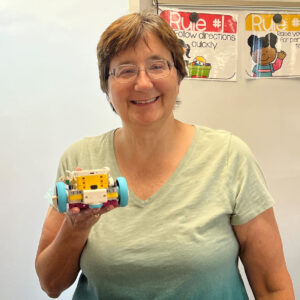 FIRST LEGO League Explore demo: Iowa State University 

FIRST Tech Challenge (FTC) demo:
FTC Team #6603 Guild of Gears from North Scott High School (Eldridge). The team was awarded the Connect award at the 2023 IA Hydro League Tournament, as well as, became Finalist alliance member at the Qualifiers.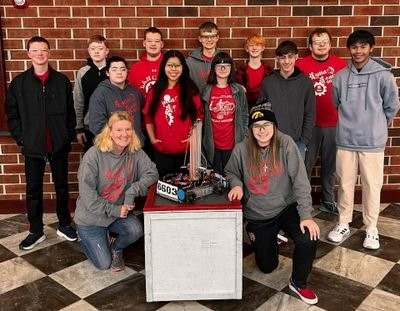 FTC Team #8813 The Winter Soldiers from Bettendorf. The team received the 2nd place Inspire Award at the 2023 State of Iowa FTC Championship and represented Iowa at the 2023 FIRST World Championship in Houston.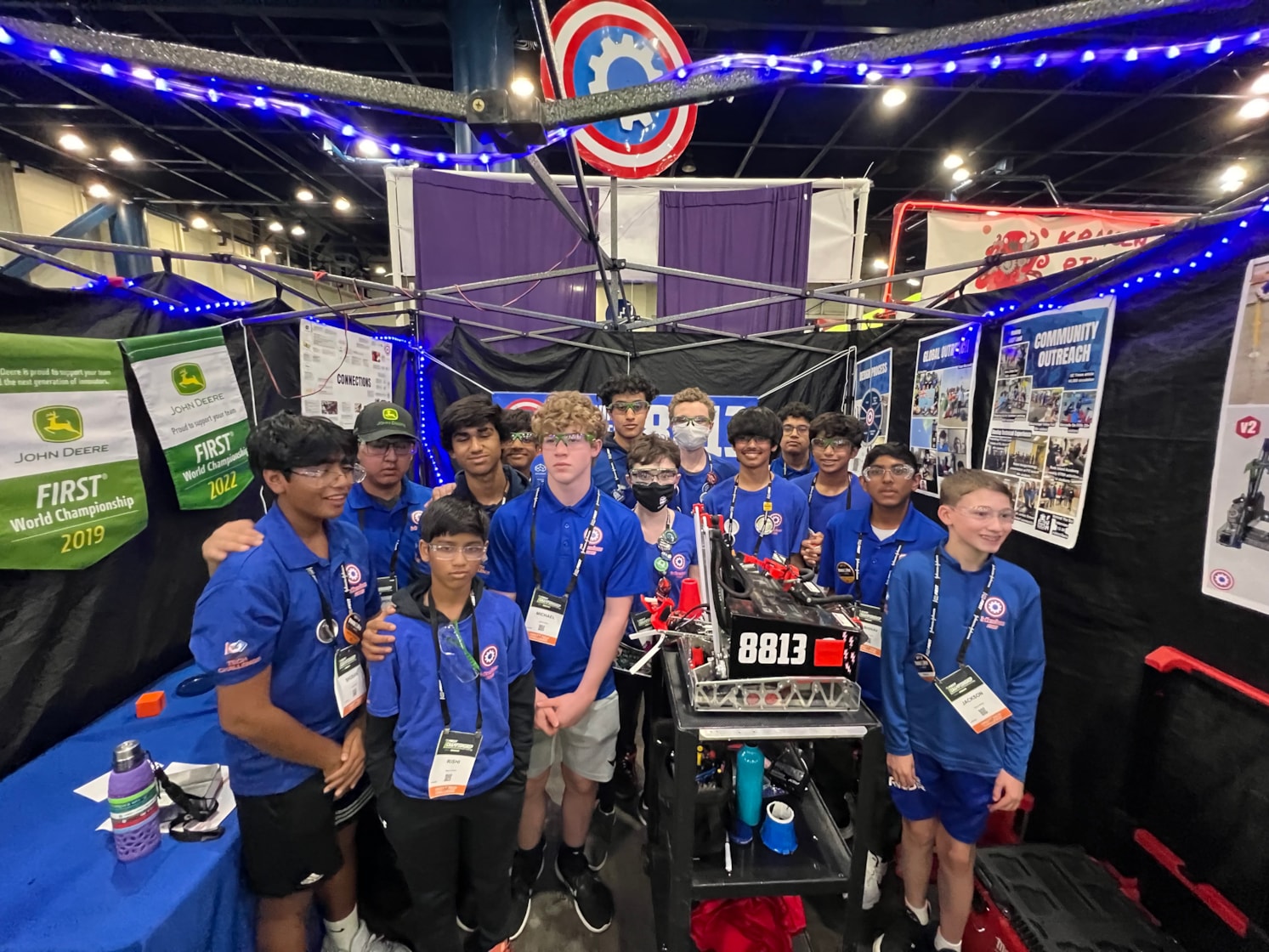 FIRST Robotics Competition demo:
FRC Team #648 QC ELITE Flaming Squirrels is based in Moline at their new facility at Southpark Mall.  The team is made up of students from all over the Quad Cities. They are the oldest FIRST team in the area having been established in 2001.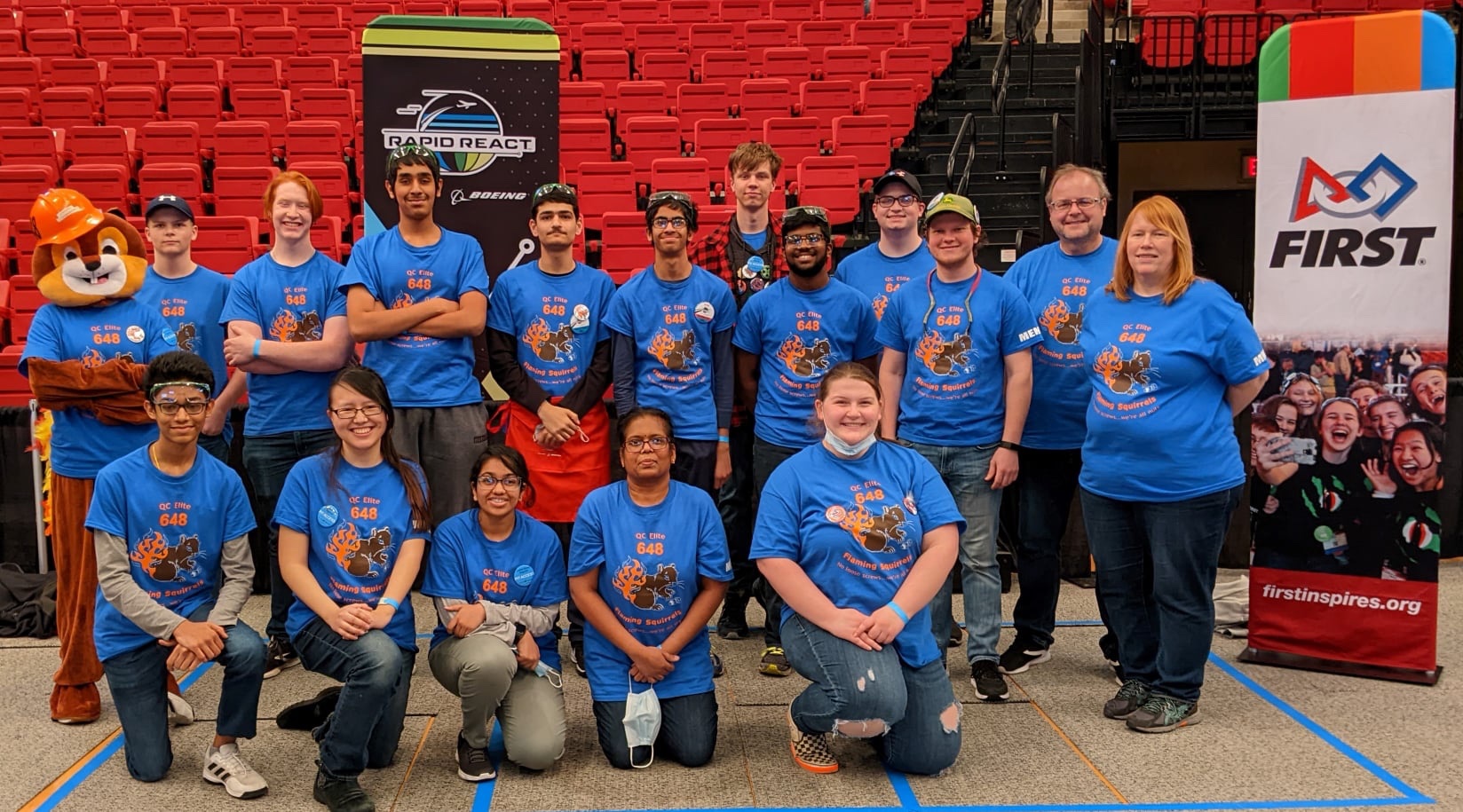 FRC Team #6420 Fire Island Robotics from Muscatine.  The team qualified for the 2023 FIRST World Championship for the 2nd year in a row by being on the winning alliance at the St. Louis FRC Qualifier.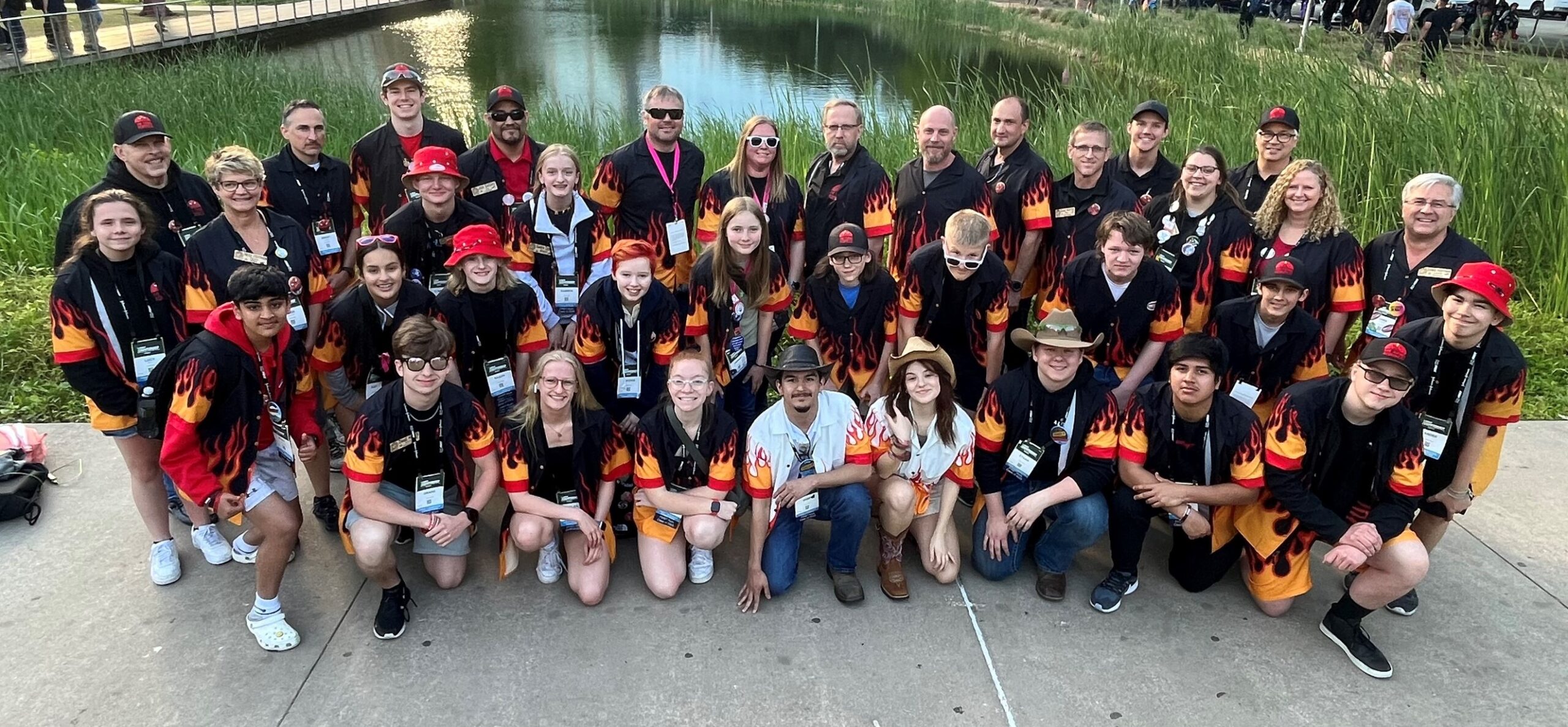 2023 Quad Cities FLL Kickoff Planning Team:
Pat Barnes
Susan Eckert
Nama Ganesh 
Kelly Lao 
Dale Marrow 
Susan McNicholl 
Steve Mielenhausen
 Sanchia Horst Sommer 
Anne Ryerson 
Beth Ullmark
---
Key FLL Challenge Resources