Last Update (16Sep23 6:28 a.m.) 
FIRST LEGO League Challenge teams from Iowa and Illinois including students, coaches and mentors are cordially invited to attend this FREE Kickoff for the 2023-2024 MASTERPIECESM challenge season.  
With details below,  Link to register team, link to register as event volunteer, and link to register to have a display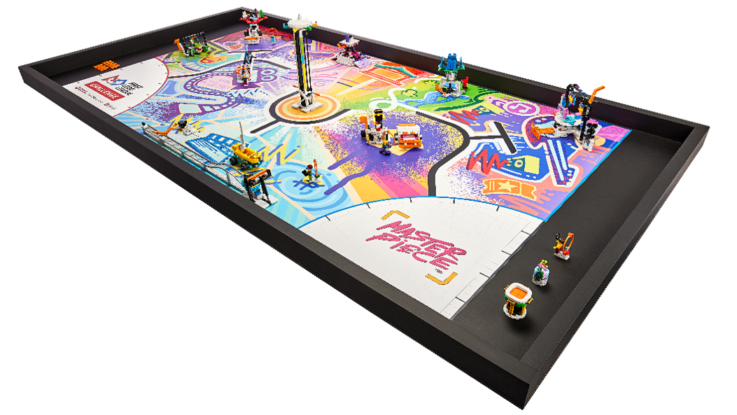 The Quad Cities Engineering & Science Council (QCESC) is excited to support the 9th Quad Cities FIRST LEGO League Challenge Kickoff!  The event is being hosted by our long-term partner, the Putnam Musuem & Science Center in Davenport, Iowa.   
The Kickoff provides a fun, interactive way to meet other teams, FIRST Volunteers, and share key FIRST LEGO League Challenge information.  You'll receive innovation project guidance and insight from the keynote speaker and from local STEAM and Arts organizations.
Our keynote speaker is Samuel McCullum, Executive Director for STEAM on Wheels. Sam is a Chicago native, who is an accomplished innovator and dedicated community advocate. With a Bachelor's degree in Engineering Technology and a Master's in Community and Economic Development, Samuel's passion for education and positive change has driven him to mentor youth in robotics programs, leaving a lasting impact. His commitment extends to the cultural realm as a valued board member, fostering arts and connectivity initiatives that enrich the community's fabric.

In addition to his academic achievements, Samuel's journey is marked by his role as a Graduate Assistant for the School of Engineering, where he contributed to shaping the next generation's growth while pursuing his own studies. As a certified drone pilot, he embraces fresh perspectives and explores new horizons. His unwavering dedication to technology, growth, and fostering positive transformation showcases his commitment to creating an inspiring legacy for future generations.TEAM On Wheels is dedicated to introducing children to engaging subject matter that will one day encourage them to become inventors, scientists, innovators, and future leaders.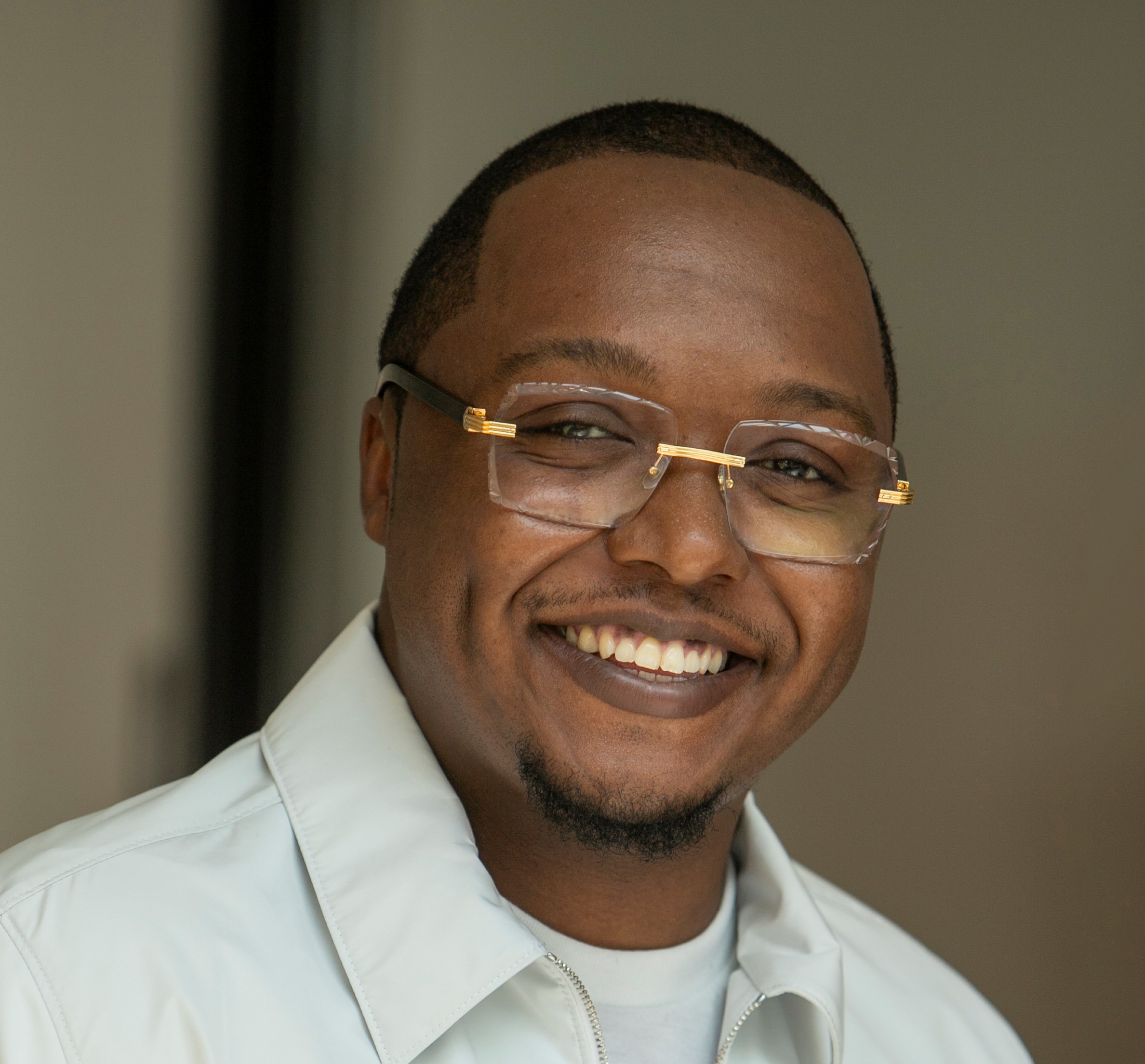 The kickoff will include:
Opening session with keynote speaker on this year's challenge, information on Iowa and Illinois qualifiers
FIRST LEGO League Challenge field with head referees to help demonstrate and answer questions.
Session for coaches and mentors which is particularly helpful for new volunteers. 
Table top displays with Project Challenge experts to learn and explore 
Displays from all FIRST programs including FIRST LEGO League Discover, FIRST LEGO League Explore, FIRST Tech Challenge, and FIRST Robotics Competition.
Breakout sessions on Innovation Project, Core Values, Programming, and Strategy, Locomotion and Navigation from top FIRST teams with question & answers
Key local FIRST LEGO League Challenge volunteers will be attending including referees and judges.  In addition, the FIRST LEGO League Challenge  Program Delivery Partners for the State of Iowa with Yamille Perez and Susan McNicholl will be attending and supporting the event.  Representatives from the State of Illinois are also expected and will be announced once confirmed.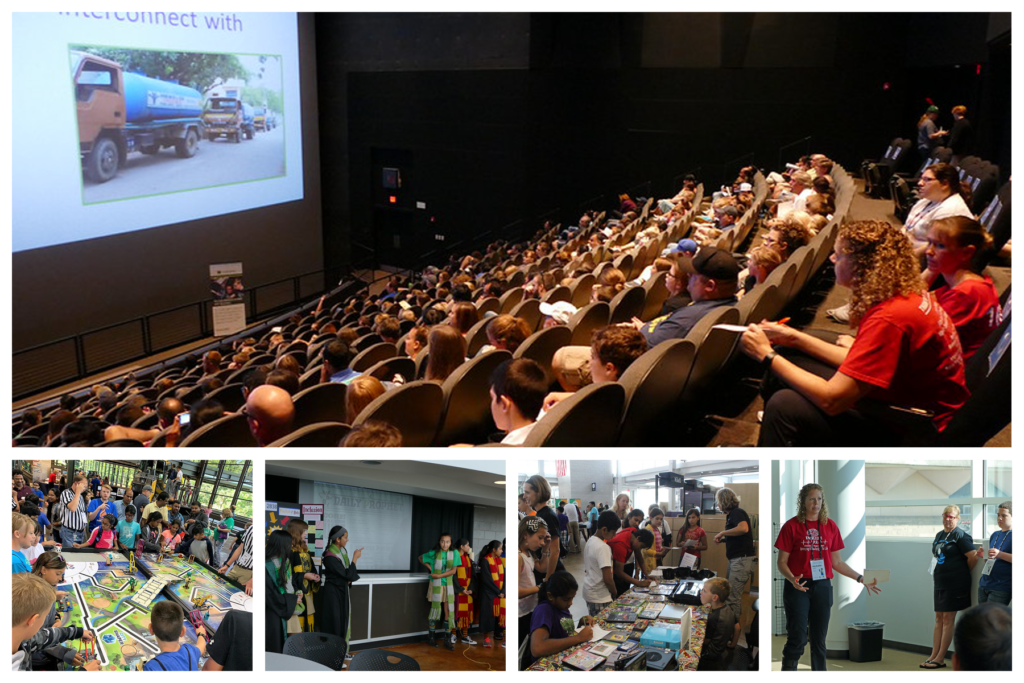 To help ensure we have adequate space and materials, all FIRST LEGO League Challenge teams (students, coaches, mentors and parents), event volunteers, and people supporting Kickoff displays must pre-register and provide signed consent forms when checking in as outlined below.
Event Date & Time:
Saturday, September 16, 2023
8:00 AM – 12:05 PM (see detailed schedule below)
Location:
Putnam Musuem & Science Center 
1717 W. 12th Street
Davenport, Iowa  
---
Links to sign-up to attend as a team, volunteer or have a display – which are all FREE:
Consent & Release Forms:
A signed QCESC consent form must be provided at check in for all attendees.  This includes teams (students, coaches, and mentors) along with event professionals, volunteers and speakers. For students who are minors (less than 18 years old), the consent form must be signed by one of their parent or guardians.
Link to a blank QCESC consent form which will also be available at the check-in table.  
---
While we encourage teams to attend the entire event, you may attend whatever portion your schedule allows.  A recommended strategy is to have your team divide up so you can attend each of the breakout sessions.  The 8:30 AM Opening is highly recommended for all teams.
As part of the opening session, we will:
Introduce Each Team in Attendance
Discuss Key Resources Available to Teams
Keynote Speaker On MASTERPIECE Innovation Project Challenge 
Review FIRST LEGO League Qualifier Registration Process for Iowa & Illinois teams
Schedule (subject to updates):
Overall Schedule:
Time
Event
Location
8:00 – 8:20
Team & Volunteer Check-in
Main Entrance
8:30 – 9:30
Opening with Special Guest Speakers, Team Introductions,
and FLL Insights
Theater
9:35 – 10:05
Breakout Session 1
See Locations Below
10:10 – 10:55 
Professional Exhibits
Grand Lobby
 
Coach / Mentor Basics
Theater
 
Robot Game Setup and Q&A with FLL Referees
Grand Lobby
 
FIRST Tech Challenge  Demonstration
Grand Lobby
 
FIRST Robotics Competition Demonstration
Grand Lobby
 
FLL Discover & Explore Demonstration
Grand Lobby
11:00 – 11:30
Breakout Session 2
See Locations Below
11:35 – 12:05
Breakout Session 3
See Locations Below
12:05
Event Concludes
 
Breakout Sessions for FLL Students, Coaches and Mentors
| | | | | |
| --- | --- | --- | --- | --- |
| Topic | SPIKE  Programming | Core Values | Project | Strategy, Locomotion, Navigation |
| Location | Theater |  Immersion | Flex Space West |  Flex Space East  |
| 9:35 – 10:05 | Session 1 | Session 1 | Session 1 | Session 1 |
| 11:00 – 11:30 | Session 2 | Session 2 | Session 2 | Session 2 |
| 11:35 – 12:05 | Session 3 | Session 3 | Session 3 | Session 3 |
---
Breakout Session Presenters:  
Strategy, Locomotion, Navigation:   Insights on strategy, locomotion and navigation including on robot design items with judge interviews. 

Lead:  FIRST LEGO League Challenge team #24775, Interdimensional Business Pigeons from Bettendorf. Team received first place at the State of Iowa Championship and represented Iowa at the FIRST World Championship in Houston in April 2023.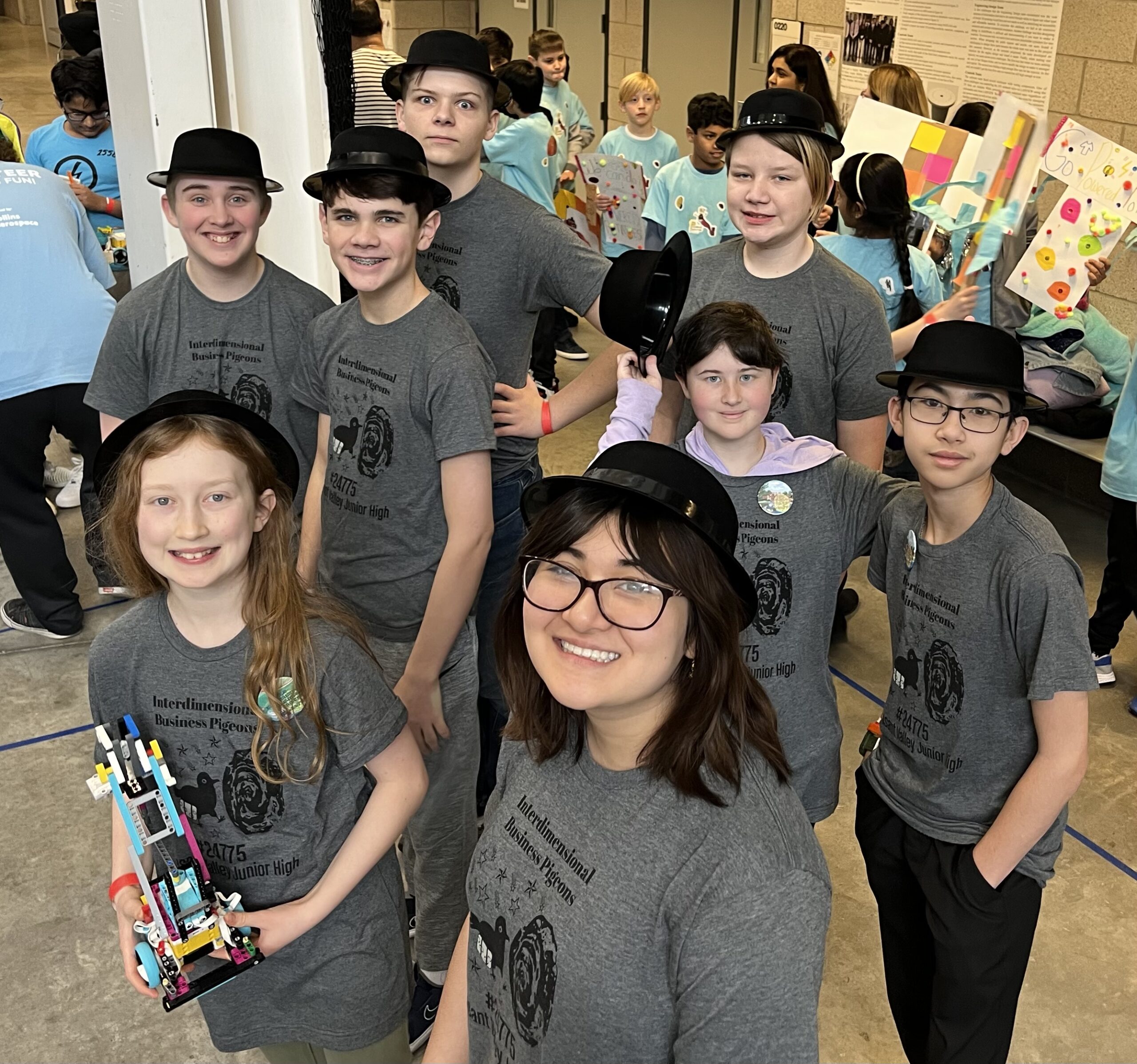 Core Values: Insights on core values including for relate items for judge interviews.
Lead: JagWIRES Team #56176 from Jordan Catholic School in Rock Island who the Robot Performance Award at the 2022 Quad Cities – Davenport qualifier and completed at the State of Iowa Championship.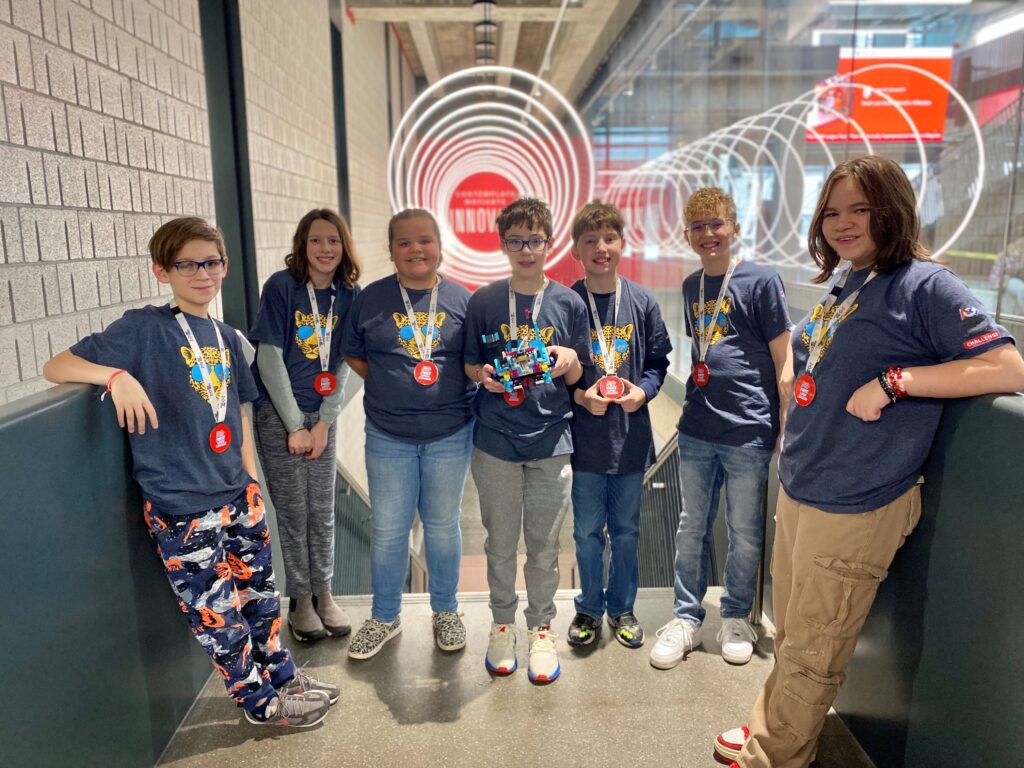 EV3 Programming: Hands-on overview of LEGO Mindstorms SPIKE Prime & EV3 programming
Lead:  The Oreo Operators Team #51759 from Bettendorf won the an award for robot design at the 2023 State of Iowa Championship.  They also were invited and participated in the Worchester Polytechnic Institute (WPI) open in Worcester Massachusetts.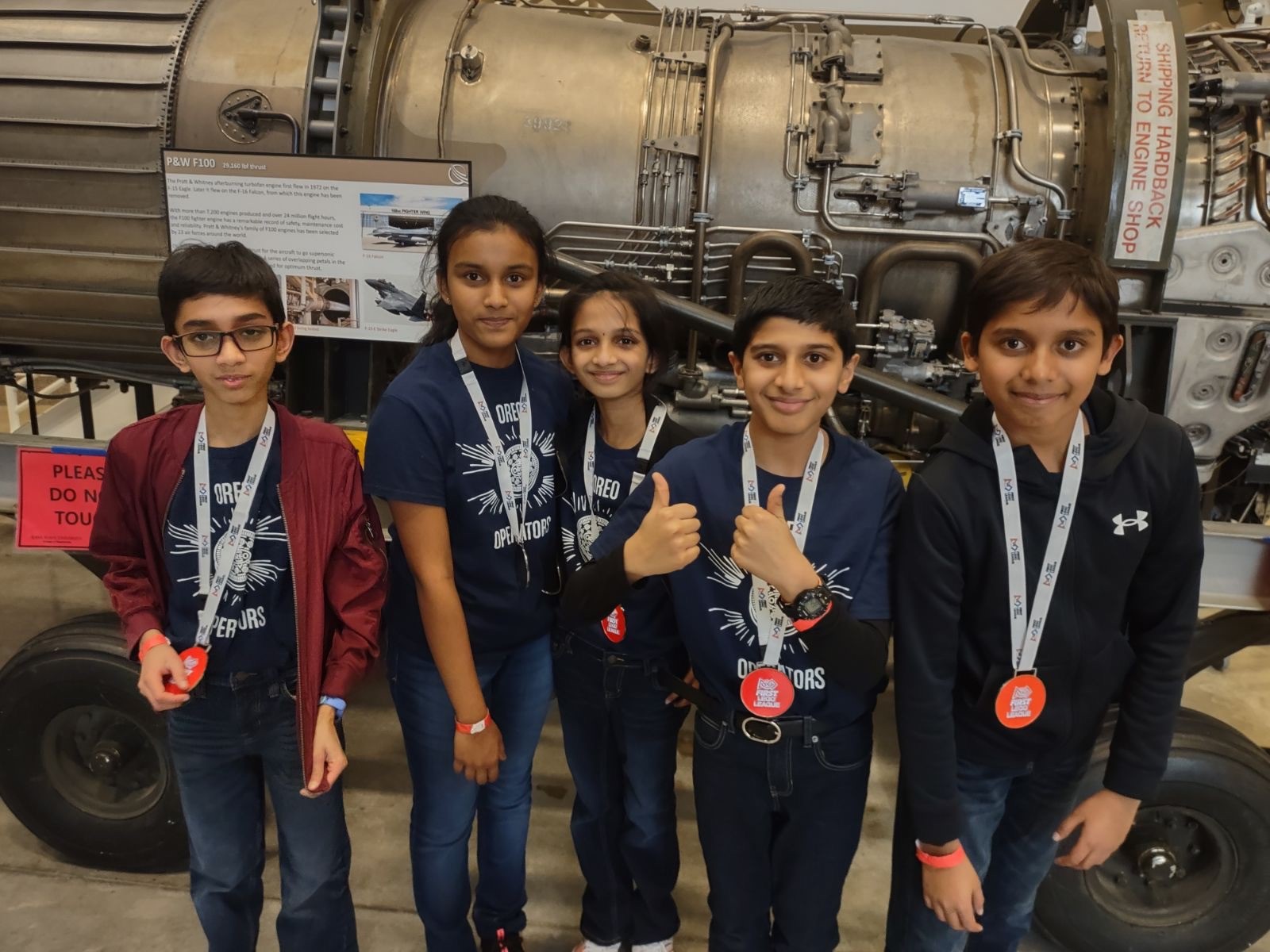 Innovation Project: Insights on the research project and global innovation award including related items for judge interview 
Lead:  FIRST Robotics Competition Team #525 Swartdogs from Cedar Falls High School.  One of Iowa's most successful FRC Teams started in 2001 with with many team members 24 blue banners.  Members of team, many of which were in FIRST LEGO League Challenge will be presenting.  


---
FIRST Progression of Program On Displays:   
FIRST LEGO League Discover demo:
Lead: Camanche School District with Sheryl Kennedy long time FIRST LEGO League coach and 2021 Iowa Southeast Iowa STEM Teacher of the Year and 2017 QCESC STEM of the Year.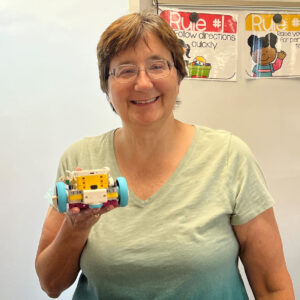 FIRST LEGO League Explore demo: To be announced 

FIRST Tech Challenge (FTC) demo:
FTC Team #6603 Guild of Gears from North Scott High School (Eldridge). The team was awarded the Connect award at the 2023 IA Hydro League Tournament, as well as, became Finalist alliance member at the Qualifiers.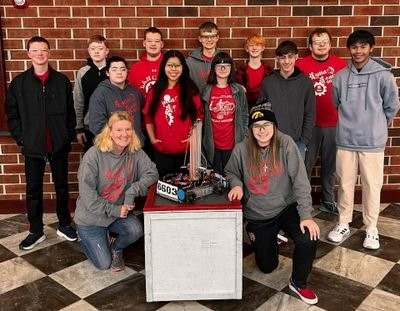 FTC Team #8813 The Winter Soldiers from Bettendorf. The team received the 2nd place Inspire Award at the 2023 State of Iowa FTC Championship and represented Iowa at the 2023 FIRST World Championship in Houston.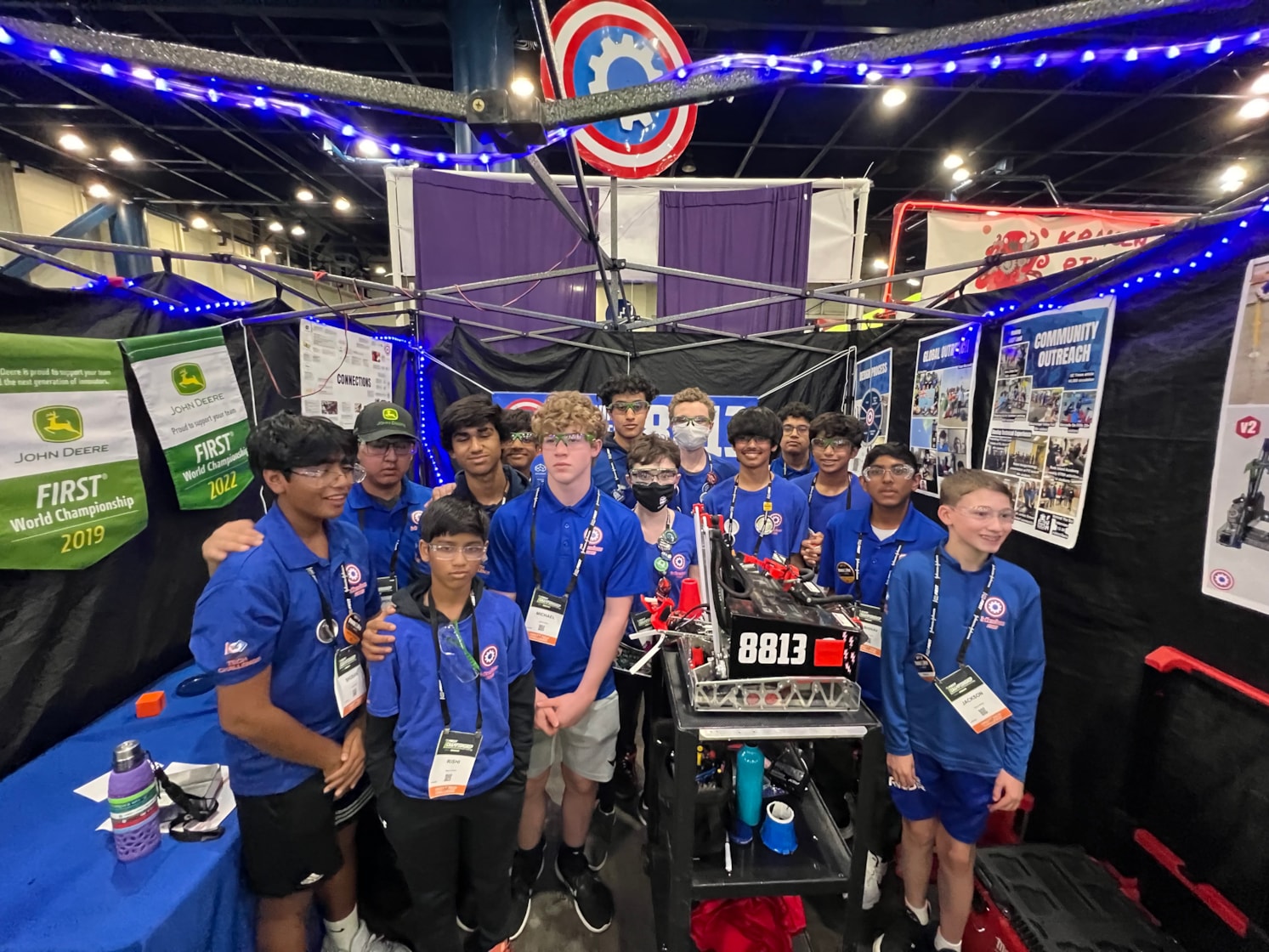 FIRST Robotics Competition demo:
FRC Team #648 QC ELITE Flaming Squirrels is based in Moline at their new facility at Southpark Mall.  The team is made up of students from all over the Quad Cities. They are the oldest FIRST team in the area having been established in 2001.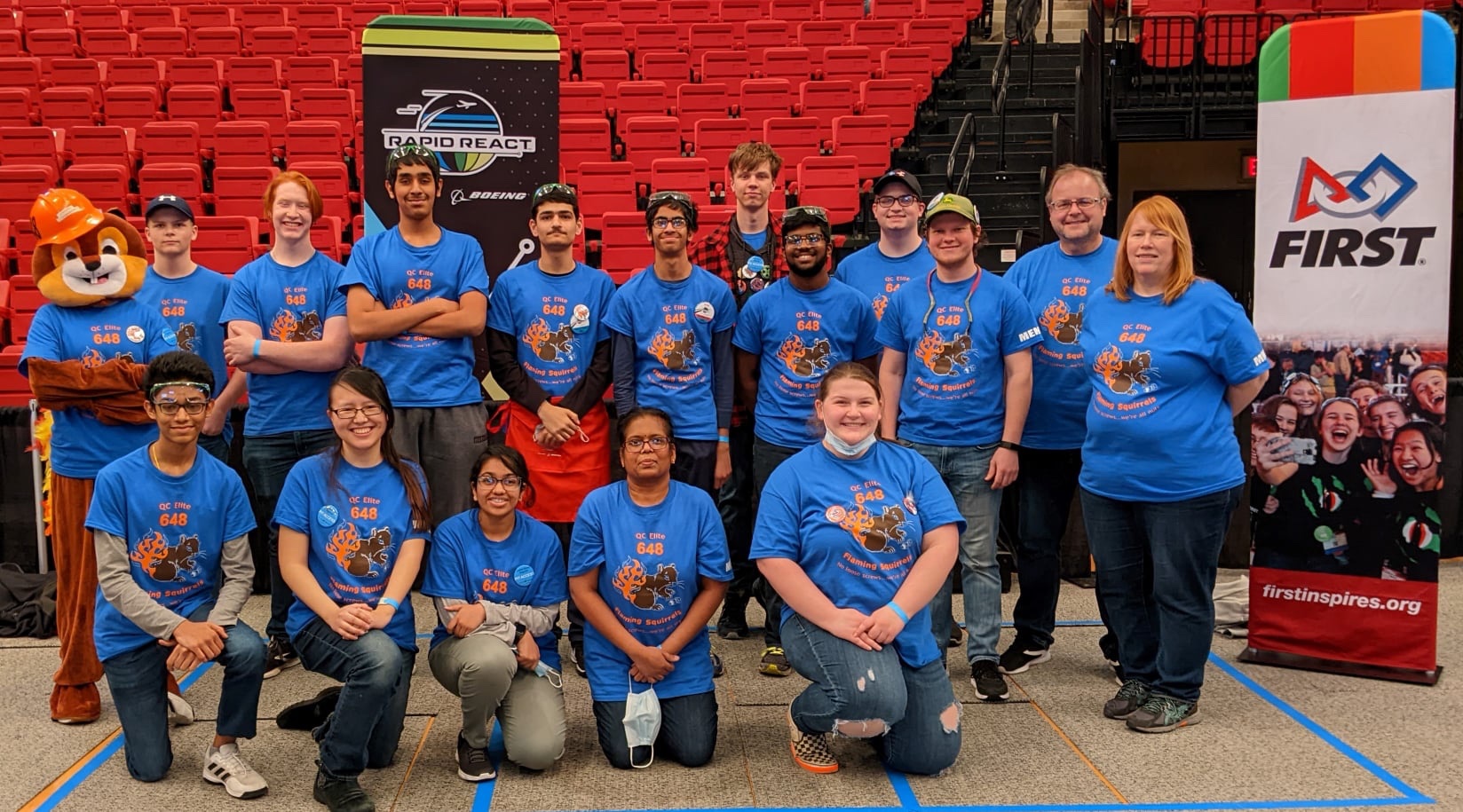 FRC Team #6420 Fire Island Robotics from Muscatine.  The team qualified for the 2023 FIRST World Championship for the 2nd year in a row by being on the winning alliance at the St. Louis FRC Qualifier.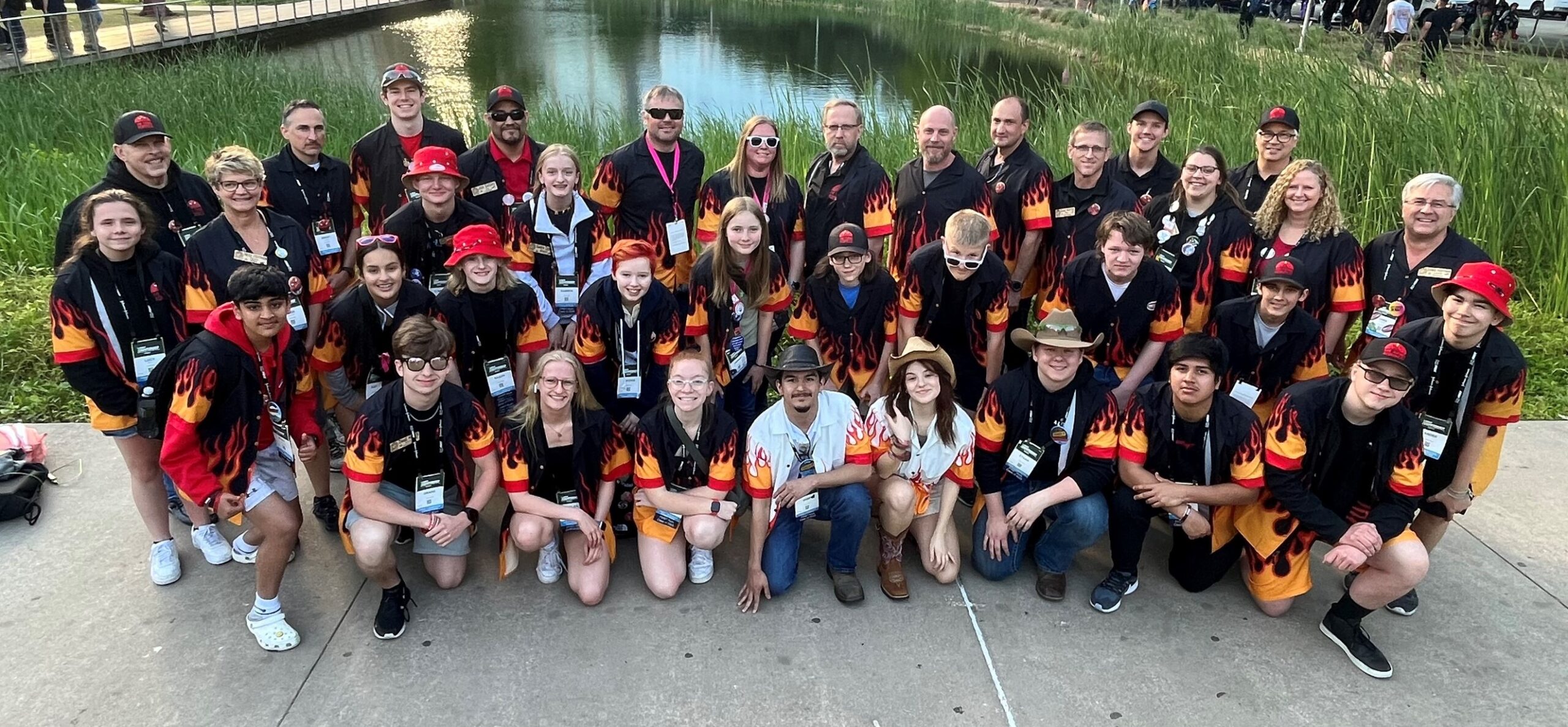 List of Scheduled Displays So Far Supporting Innovation Project Challenge (Last Updated 6Aug23):  
Registered Teams (as of 16Sep23 6:28 a.m.)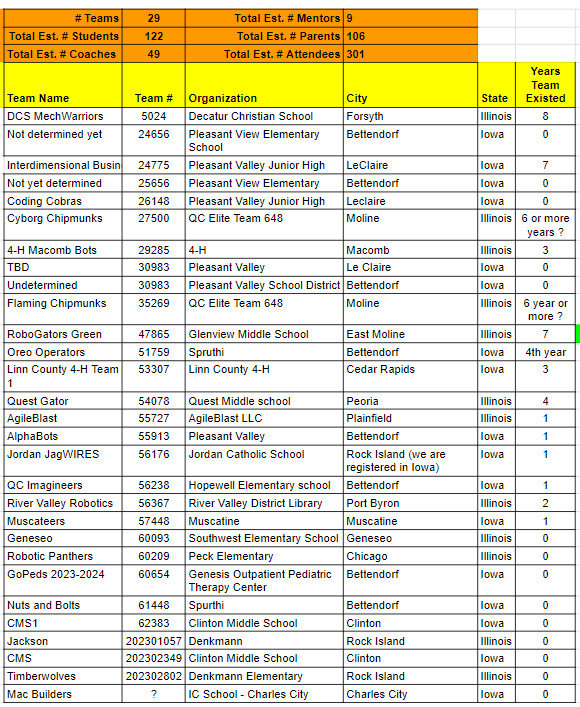 2023 Quad Cities FLL Kickoff Planning Team:
Pat Barnes
Susan Eckert
Nama Ganesh 
Kelly Lao 
Dale Marrow 
Susan McNicholl 
Steve Mielenhausen
 Sanchia Horst Sommer 
Anne Ryerson 
Beth Ullmark
---
Key FLL Challenge Resources